Hannah and I both spent the day working. Come dinner time, we felt the need to get outdoors and enjoy this beautiful day. We headed to Machias, parked and walked a few miles on the Sunrise Trail.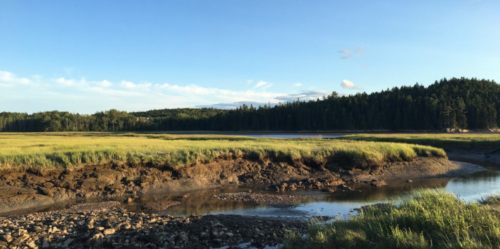 The trail meanders along the river on one side.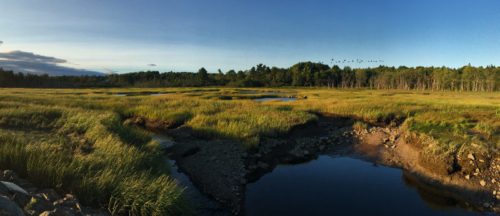 The other side of the trail is bordered by marsh and woodlands.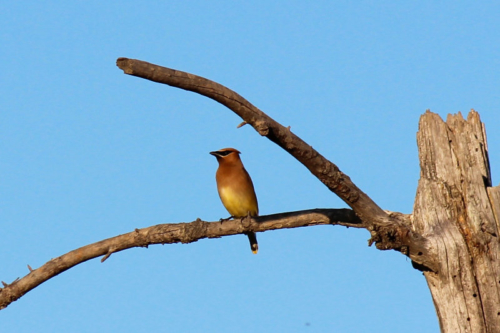 The wildlife seemed to be settling in for the evening, but we spotted this lone Bohemian Waxwing.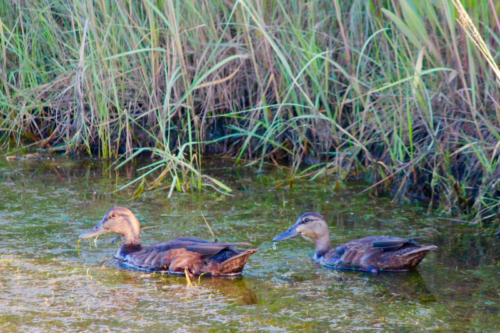 And later saw this pair of Black Ducks noodling around in the marsh.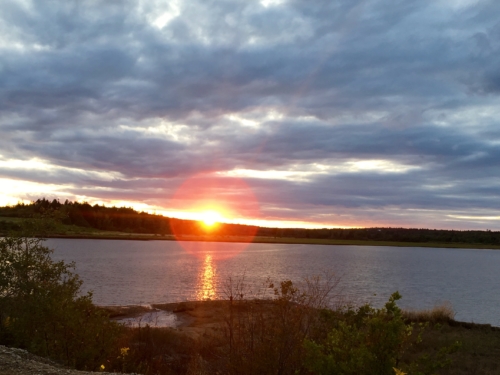 Just as we made it back to the car, the sun set over the bay.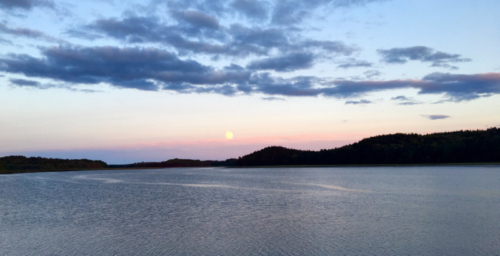 On the opposite side of the dyke, an almost-full moon rose over Machias Bay replacing the setting sun. With just 16 days until Hannah leaves for college, she's got a yearning to enjoy every last bit of Maine that she can.