The summer season is short here along the coast of Maine. For me, doesn't feel as if summer is in full-swing until Milbridge Days, our community celebration. It's a fun couple of days during which I seem to always be working – be it the the 5K, the auction, or blueberry pie sale. This year, I made it out to the parade just in time to see the Wyman's of Maine float pass with Hannah dancing along beside it.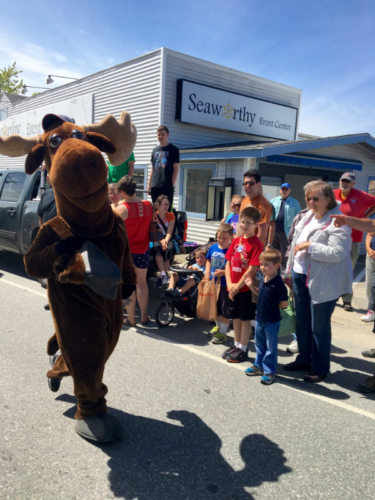 The words "Hannah" and "dance" really don't go together. She's not much of a dancer and even as a little child would try to stop me from dancing around the kitchen. She would run up behind me and wrap her arms around my waist and yell, "No shaking your bootie, Mommy!" Of course, that prompted me to want to dance even more!
So you can imagine my surprise as I saw Hannah, wearing a moose suit, dancing along the street! She was shaking her bootie, high-fiving little kids, and giving hugs to the elderly.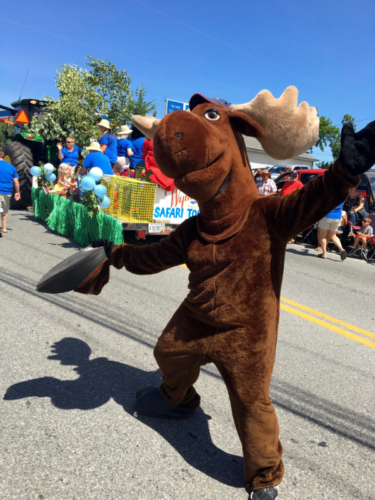 Maybe it's the anonymity of it all that helped her to "embrace her inner moose" as she said. Fun times!
Save