I've been working on introducing Monarch butterflies to my garden since the spring when I planted Milkweed – the Monarch caterpillar's food of choice. After visiting the Charlotte Rhoades Butterfly Garden, I've become a bit of a sleuth – exploring local patches of milkweed in search of Monarch eggs.
I've not had success in finding eggs, but a friend has.  Emily let Hannah and I adopt three of her eggs. After a few days, they hatched.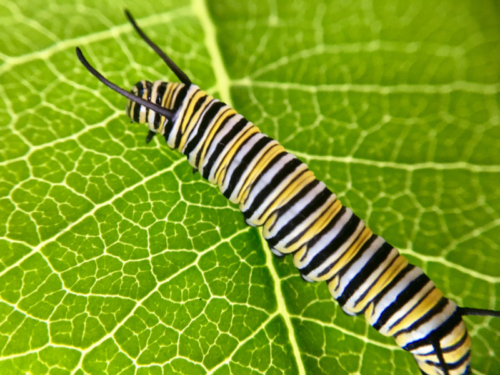 We've been tending to them for two-three weeks now. This is a macro image – she's really only about an inch long.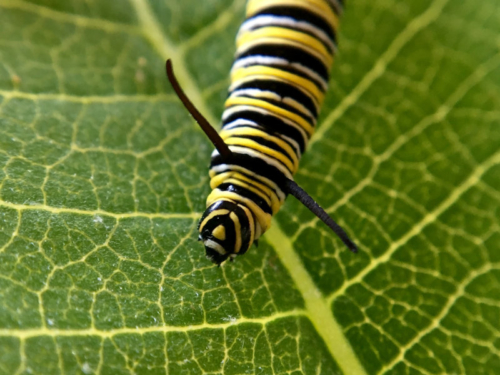 I have a new appreciation for caterpillars now. Isn't she cute?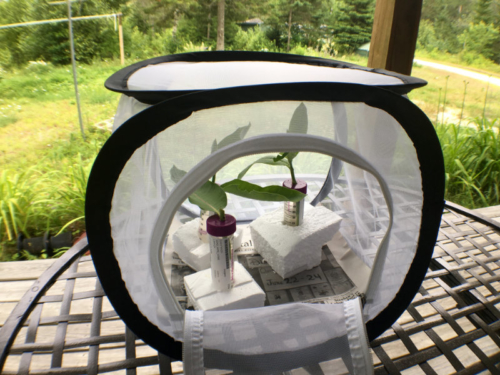 We bought this little pop-up house to hold the Milkweed cuttings on which the caterpillars or "instars" are living and feeding. It does a good job at keeping the cats away. I have little plastic specimen tubes with a hole drilled in the cap to create vases for the milkweed. A block of styrafoam helps to keep them upright.
Sadly, today I had a mishap. I stood at this table on the porch coaxing the caterpillars off the old milkweed and onto new cuttings. I didn't have newspaper down and one little guy fell through the weave of the table and then onto the deck before rolling between the boards onto the ground underneath.
So sad, I packed up my caterpillar house and went inside to tell Hannah the news.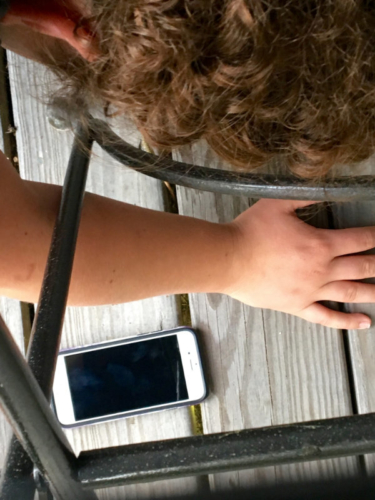 Hannah could see I was bothered by my failure as a Monarch mama and came to the rescue. I pointed her to the general direction of the disappearance. By the flashlight of her cell phone, she peered through the deck boards.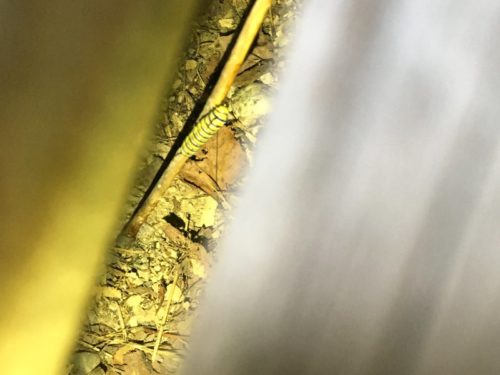 And she found him! I held the light while she tucked a long stick through the crack.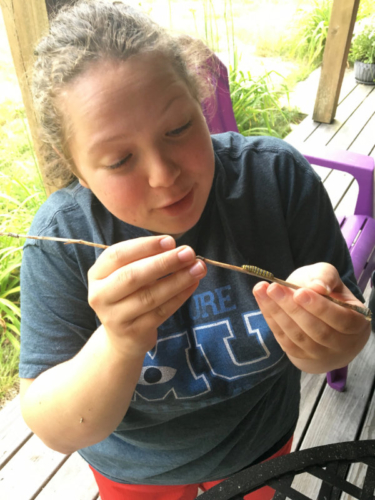 A bit of coaxing and he started the climb out.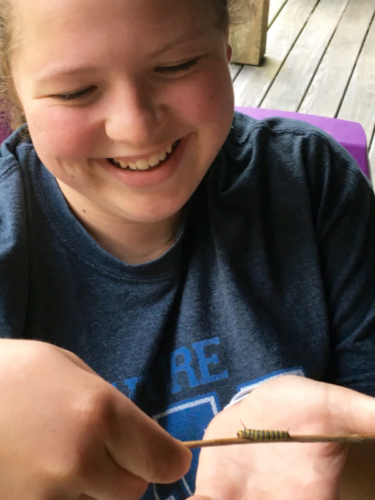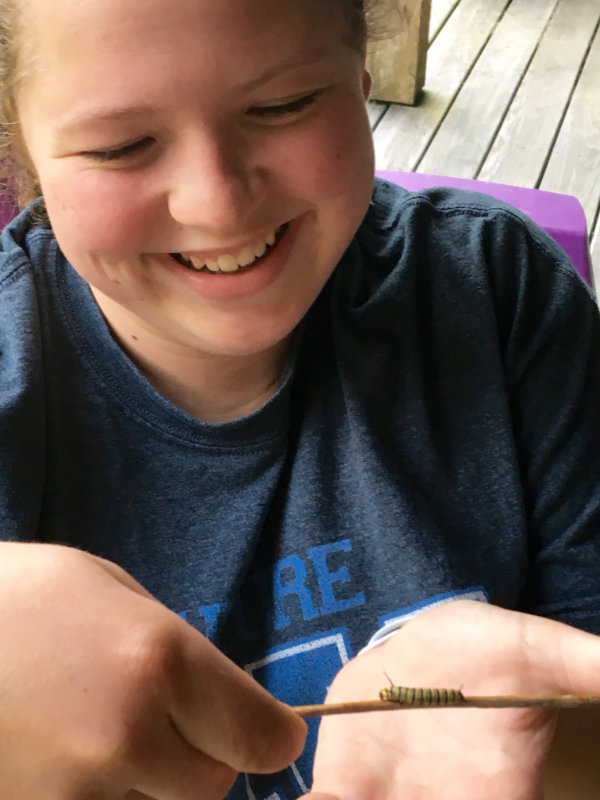 She told me that she can't stand to see me cry and had to get him back for me. I'm not sure I would have cried over the loss of the caterpillar, but I sure felt guilty. Hannah to the rescue! What am I going to do when she heads off to college? In just 32 days.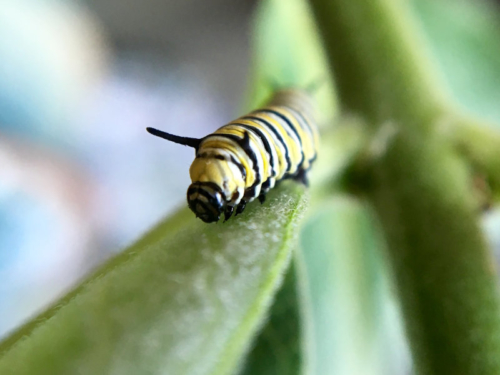 More to come on Project Monarch!