On this Summer Solstice, I went in search of Lupins. The tall spired flowers are my favorite thing about June. Seas of purply blossoms fill the landscape, brightening fields, providing surprising pops of color at every turn.
Hannah was my pilot for our evening drive. We found glorious color in all the familiar spots.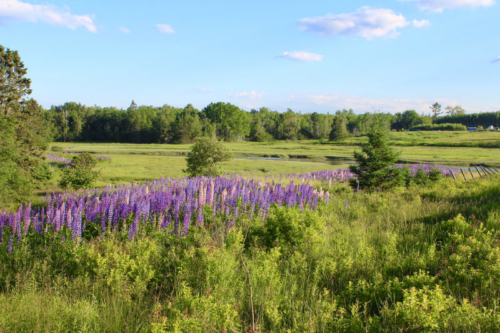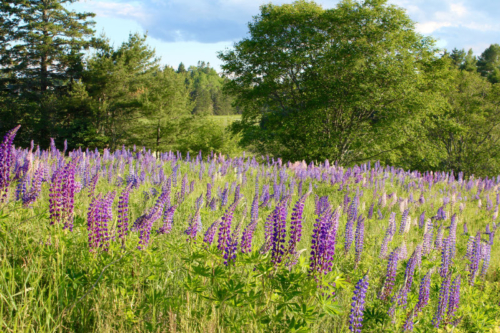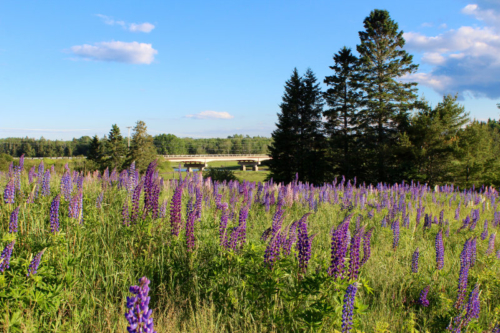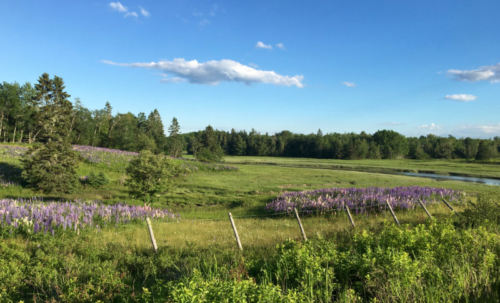 Then we went in search of new views. Surprisingly, we found few stands of Lupins as we made our way to Beals Island. On our return home, this is what we discovered…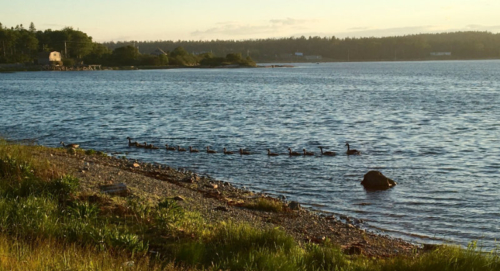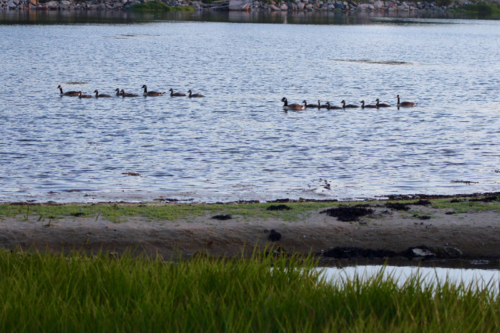 Two families of Canada Geese – four adults and 13 goslings swimming in the fading light.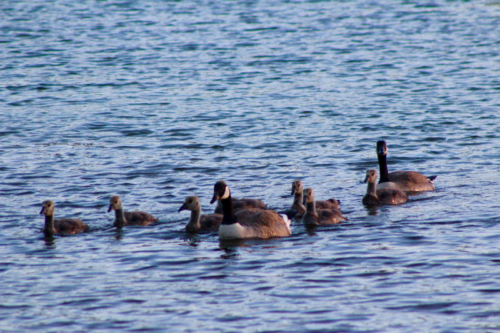 We slowed the car and stalked this gaggle as they meandered along the coast.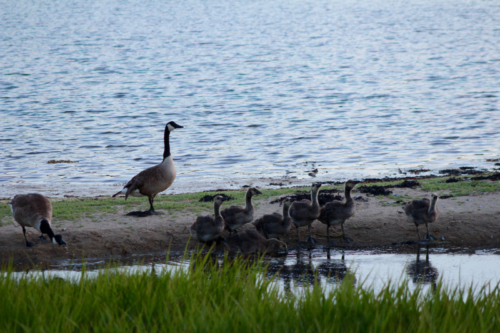 The babies were goofy and ungainly on land, adorably sweet. Other cars paused to see what we were studying and before long there was a line of cars and people snapping pics with their cell phones.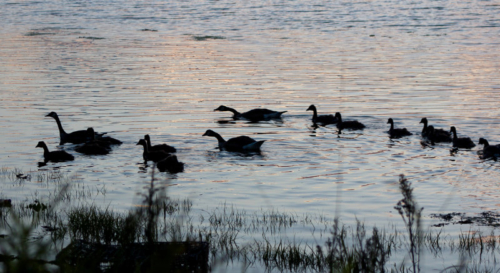 We spend the better part of an hour enjoying the sight before heading home. What a wonderful experience.
Happy Summer!