My folks made the trip from Pennsylvania for Hannah's high school graduation. Their visit was short and we didn't have a lot of free time, but I did my best to give them a snapshot of my Maine. For Mom, outdoors activities include her home and garden. Dad likes to explore a bit more. At 80 his adventures are different than they used to be, but we did our best to give him one to tell stories about. For years he's admired the photos of our Pigeon Hill hikes. Yesterday, we armed him with a walking stick and mapped out the least strenuous route up the hill.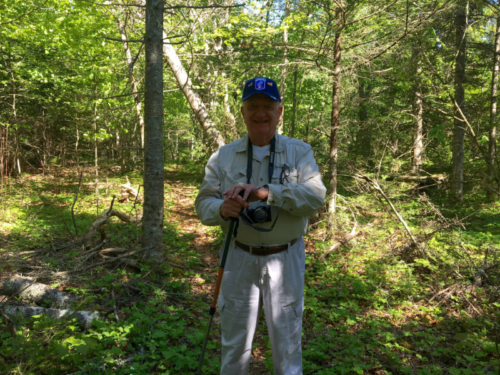 Slow and steady was the motto of the afternoon.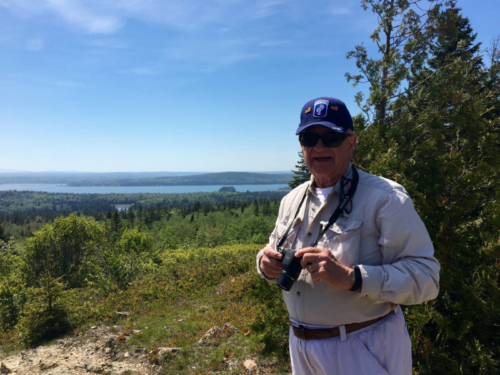 Dad made it to the top and was greeted by another couple already there who noticed his Airborne cap and thanked him for his service. Dad was a career Army. He served for 27 years including a tour in Vietnam. It warmed my heart to hear them recognize his contribution.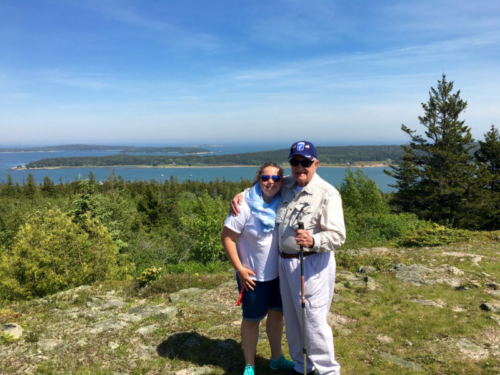 Hannah made the trek with us, doing advance recon to make sure we took the path of least resistance.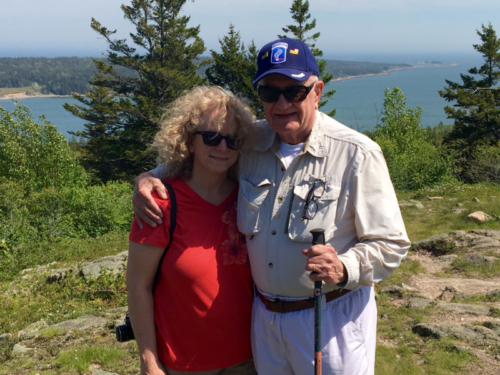 It's not very often that we have the time to spend together, so I cherished this trip.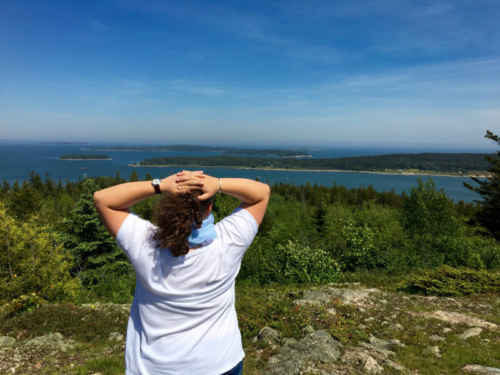 As always, the views from Pigeon Hill did not dissapoint – although it was so windy that it felt as if we should have been tethered down.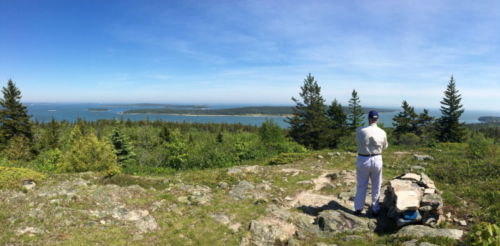 Dad took photos but later reported that he thinks he got some great shots of the inside of his lens cap. Good thing I took photos too!
Save