It's been ten days now since they've returned – the boys of summer, aka the male hummingbirds.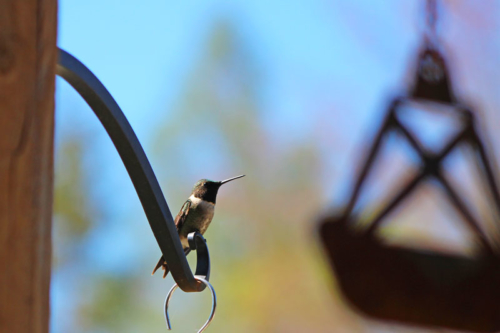 As I enjoyed coffee on the porch this weekend, this little fellow perched on the hook and chirped incessantly at me the entire time I sat out there with him. I think he may be have been guarding the feeder. He chased off every hummer who flew into range. I ultimately spread the feeders out a bit more.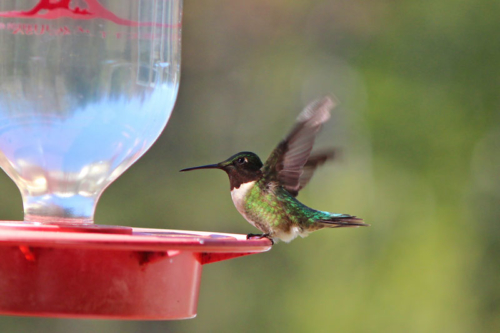 I did get a lot of gardening done this weekend (cleaned out the last two greenhouse beds and planted tomatoes, beans, chard, and herbs). But, I confess these little guys sucked me in dawdling as sat with my camera at the ready waiting for them to fly into focus.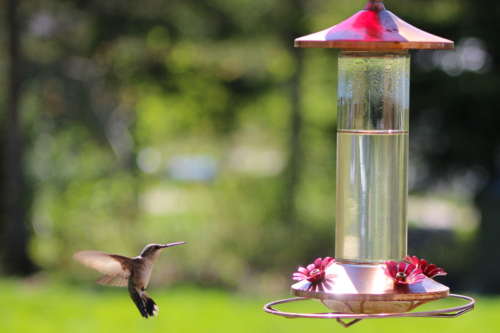 Within a week of the boy's return, the girls arrived on scene.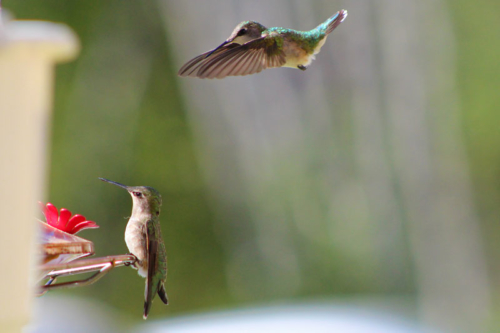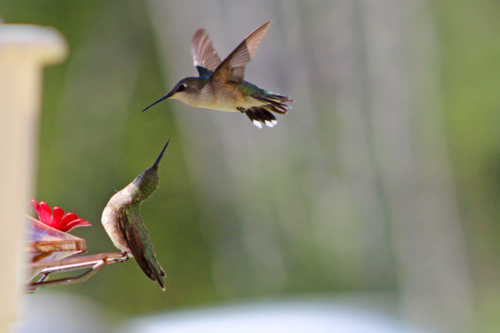 I love the emotions in this trio of images – unsuspecting, aware, and then miffed.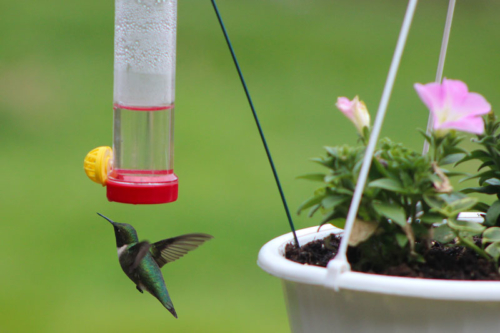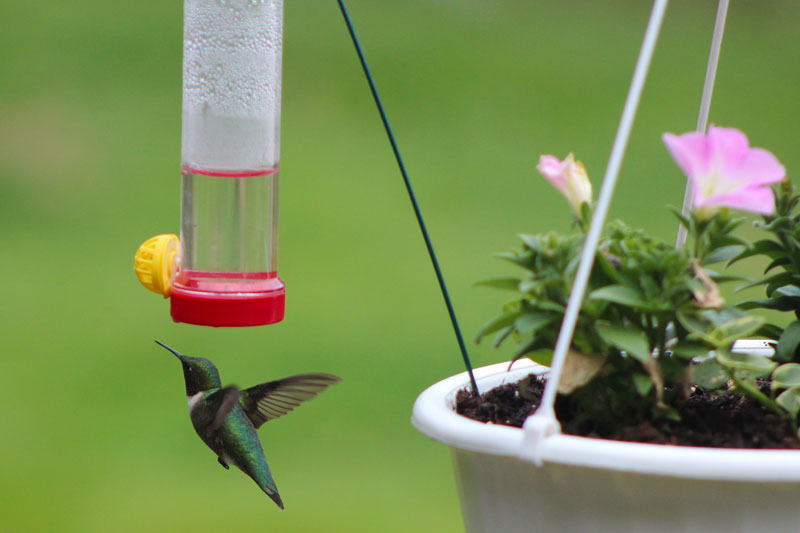 This is my favorite new feeder of the season – a little one that perches in the hanging flower pots. There may be a few more of these in my future.