The rain let up for one glorious day this week. After what seemed like a week's worth of chores, Hannah and I headed to Pigeon Hill. We debated taking Gidget with us. Although our destination was just 15 minutes away, Gidget doesn't do well in the car. Her nerves send her into gastrointestinal distress. In the end, she came along – although Hannah insisted on driving home so she wouldn't have to deal with Gidge – as cute as she is.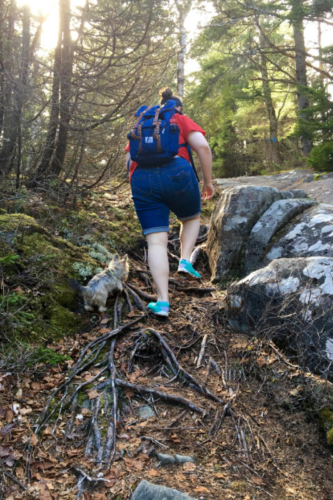 Twas a mucky, muddy hike following all fo the rain we've had.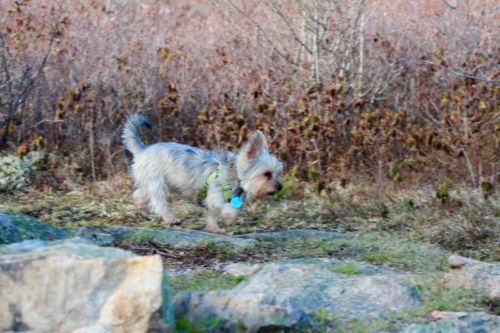 Little Gidget raced to keep up with us.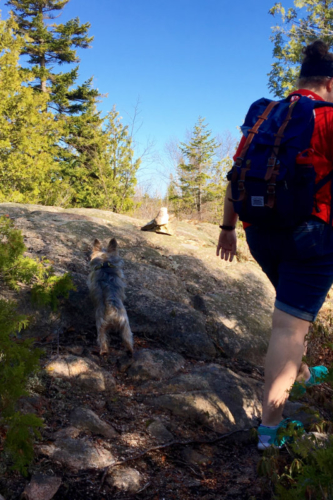 She often scurried off in the wrong direction, turning to follow when she realized we were leaving her behind. When she didn't follow as expected, just the mention of a cookie brought her running.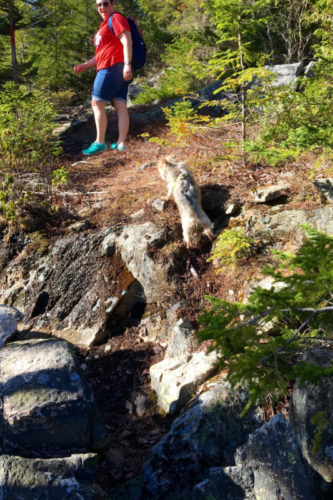 She scrambled over rocks and hopped up almost vertical inclines as if she were a rabbit. Only once on the way to the top did I have to carry her over a particularly sharp outcropping of rocks.

It was a beautiful afternoon from the top. See those clouds to the right? A wall of clouds with the next rain front moving in.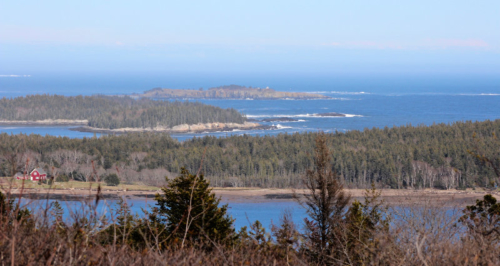 It didn't take long for the clouds to cast a haze over the landscape.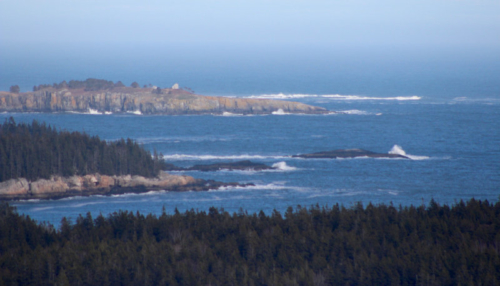 The wind was whipping and we could see (and hear!) the waves crashing against the islands.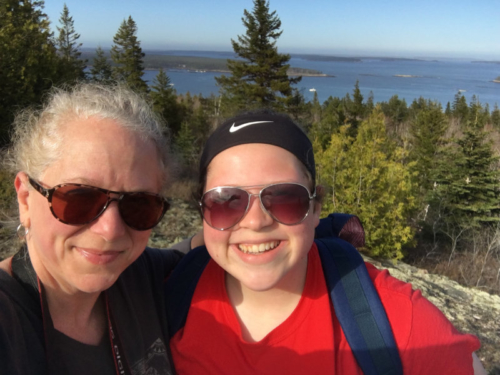 As we plotted our path down the hill, Hannah said, "Wait – we didn't take our selfie!" I think I'm rubbing off on her.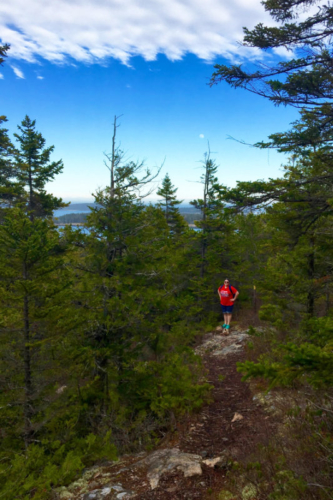 This Pigeon Hill trip of the year strikes me as another "first last" – our first trip of the year before Hannah heads to college.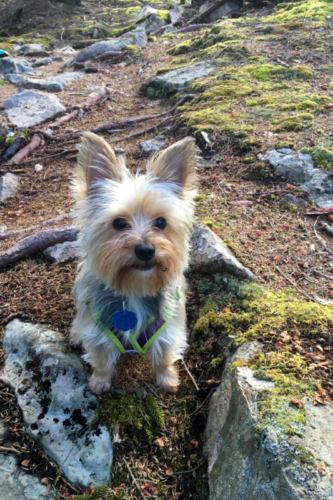 This little dog amazes me. She may be small, but she's mighty. I think she's got the heart of a Great Dane!
Save
Save
Save