I woke last night to the sound of pouring rain. Torrential rain. As I lay there listening, I dreaded morning. I organized the annual Elaine Hill Love a Nurse 5K scheduled for today – rain or shine. Ugh.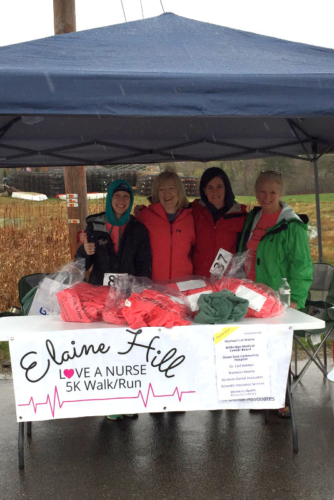 We had 73 folks pre-registered as of yesterday. I anticipated that all of 6 people would show up given the forecast. Feeling less than enthusiastic, my family dug out the rain jackets, Sloggers, and Muck boots and joined a crew of other volunteers. There was a light drizzle as we set up our tents, but the precipitation steadily increased until we had solid rain. And then, runners and walkers arrived. 100+ ended up registering for the event. I was amazed, thankful, and so happy!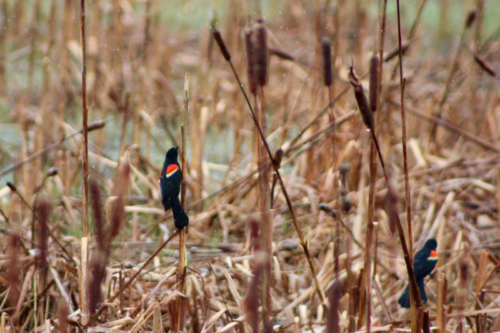 And then, in the lull of the race, I became distracted by the activity in the boggy field behind the registration tent. There was a flock of Red-winged Blackbirds. I sent Hannah back to the house for my camera.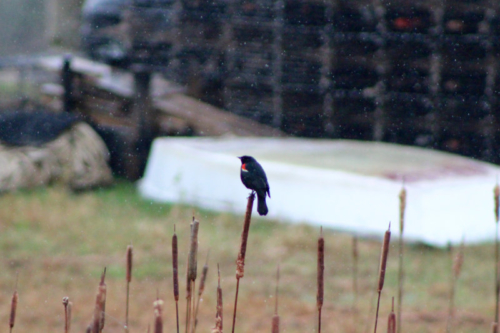 And I started snapping pictures.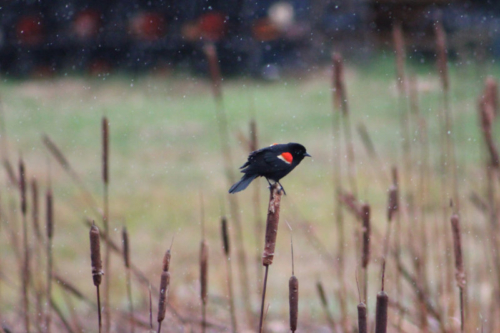 I had very willing subjects.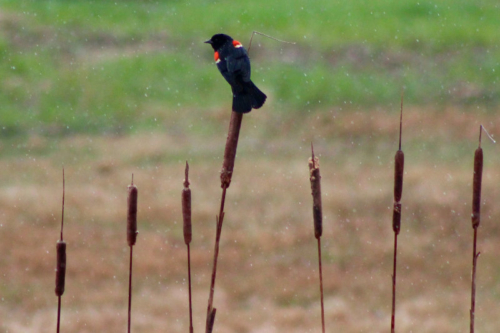 They didn't seem to mind the unusual activity around their patch of cattails.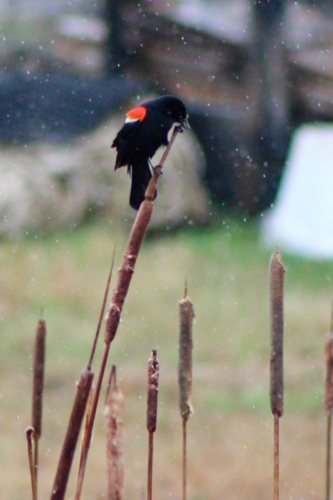 Nor did they seem to mind the rain.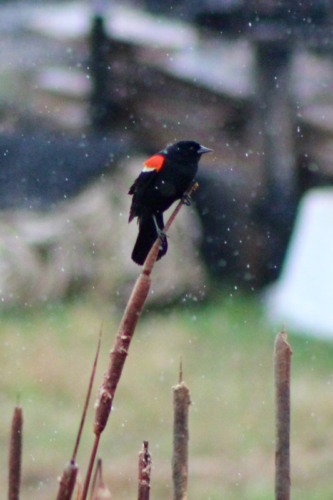 So I stood there in the rain getting even more drenched.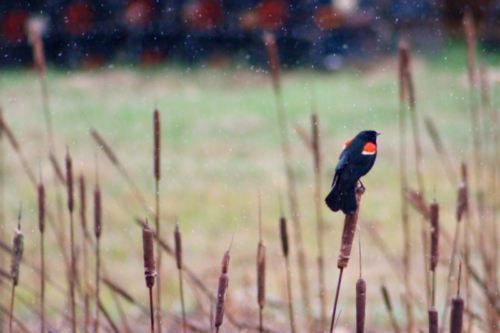 I was so happy to have the chance to watch these birds with their colorful epaulets.
And the females are so subtly sweet.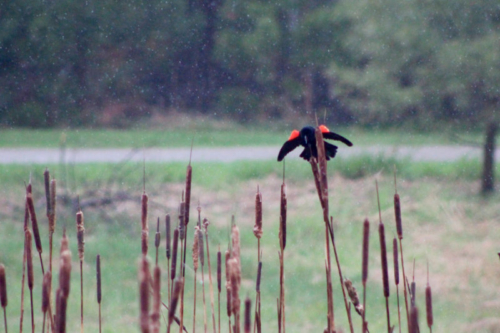 So depsite the wildly crazy weather,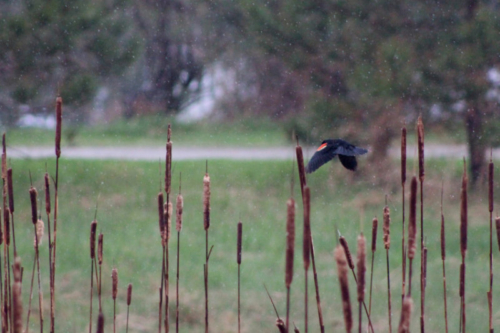 It was a wonderfully happy day.
You can find my design for a Red-winged Blackbird here!
:~*~:
The Elaine Hill Love a Nurse 5K event honors Elaine Hill, a legend of a nurse in our community who died from breast cancer. We honor her memory with scholarships for students going into the nursing profession. If this is a program that you'd like to support – you can do so here.
Save
Save
Save