It was a glorious Easter Sunday here – rare 74 degrees and sunny for April. Since my partner in crime (Hannah) is off on a trip to New York, I recruited Paul and Gidget for this afternoon's walk by the river.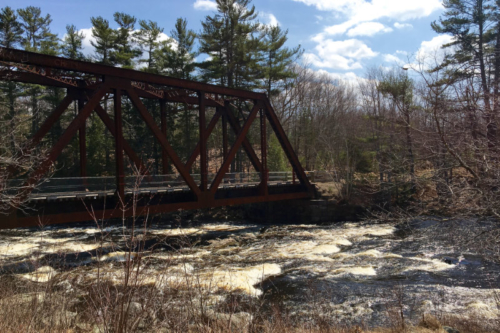 The water was high, roaring past the railroad trestle.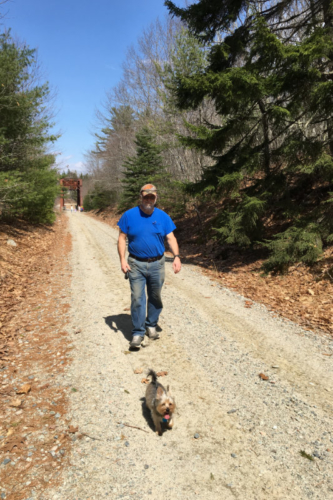 We walked the Sunrise Trail for a ways enjoying the sunshine.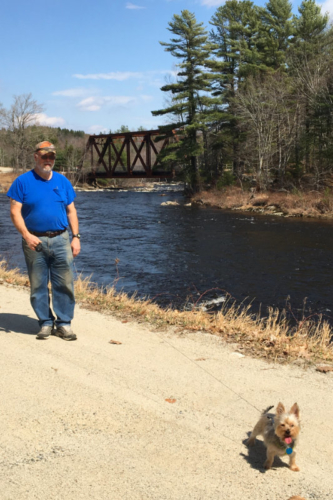 Gidget, not used to the heat, was panting – her little legs working hard to keep up.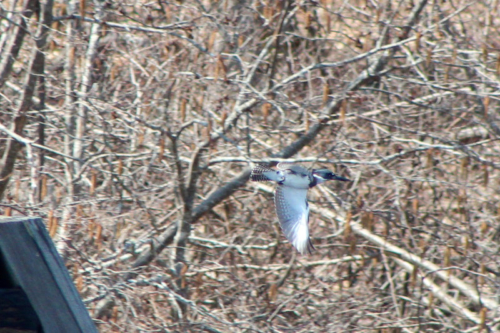 On the edge of the damn, I saw a flash of white and started snapping pictures.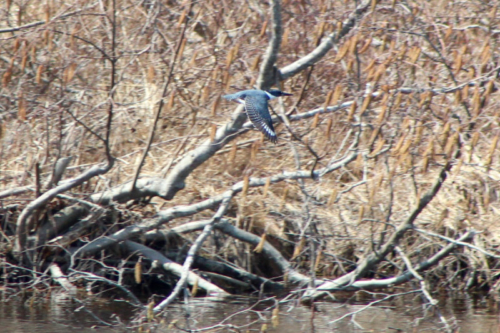 Strong wings launched the bird off the edge of the damn.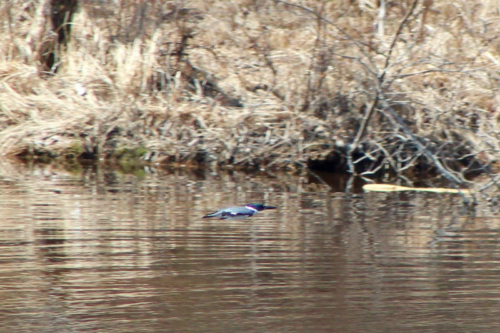 It flew like a bullet across the river.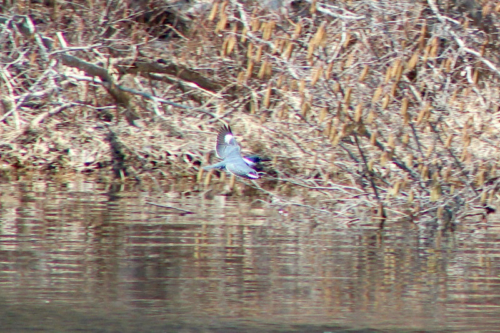 Gliding seamlessly.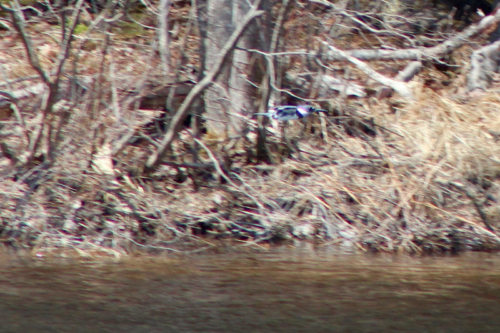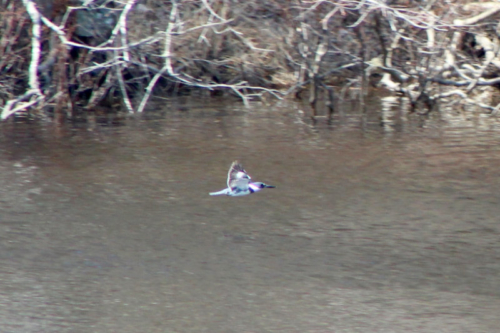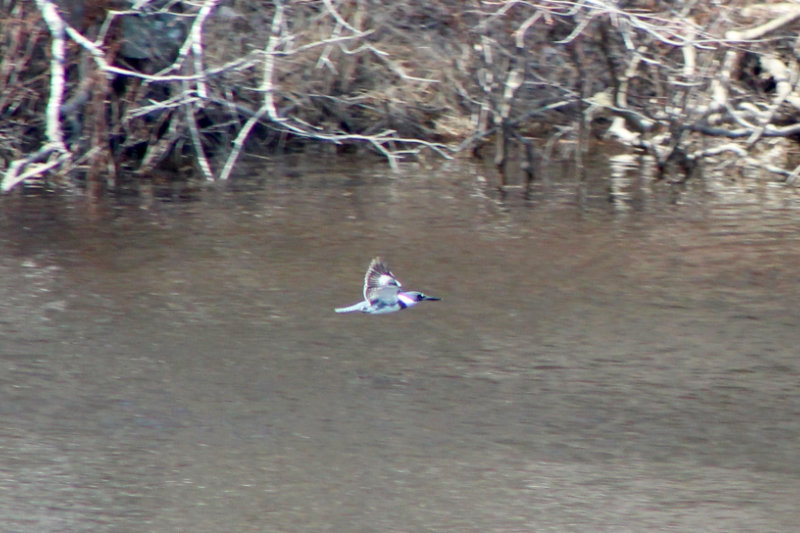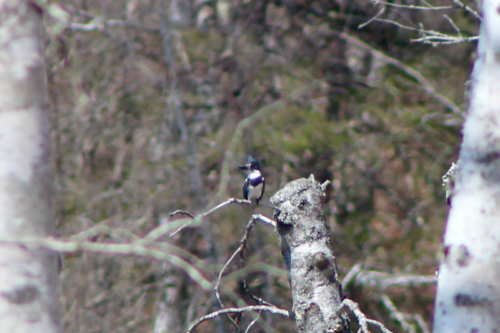 Once I studied the pictures on my computer, I realized the bird was a Belted Kingfisher. I need a bigger camera lens!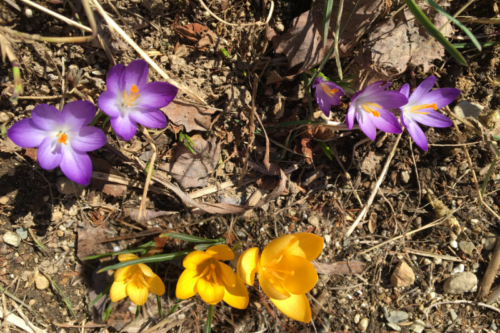 There are signs of spring everywhere. My garlic is peeking through the straw in the veggie garden. Crocus are blooming. The peepers are peeping in the woods.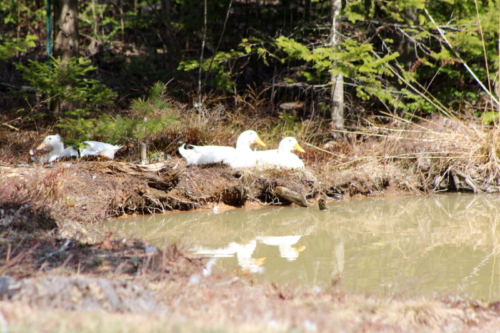 The frogs around the pond are barking. The ducks – only three now – are sunning themselves on the bank.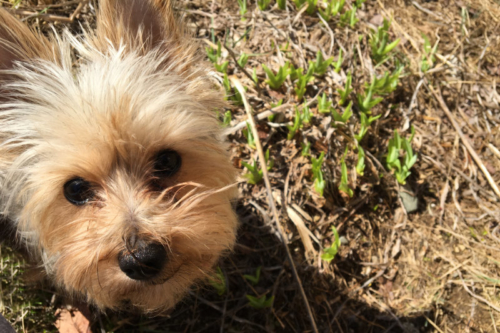 My day lilies are poking through – forcing their way up even before the last of the snow on top of them melted away.
The hoot owl is vocal day and night lately, most likely nesting nearby.
My world is coming alive after a winter's rest.