We have had a very mild winter to date. With temps bouncing from frigid to moderate, the little snow we've had has quickly melted. Until today. It seems that with only 38 days until spring, winter has finally arrived.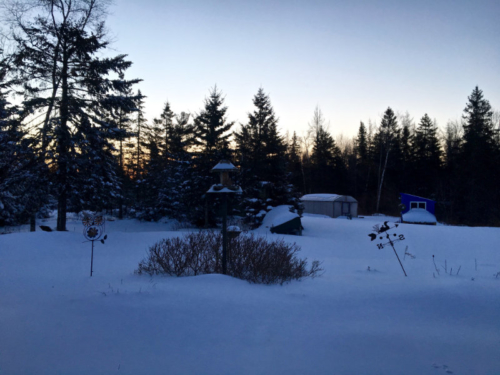 We woke with 18 inches of snow on the ground. Yes, there is a driveway out there somewhere.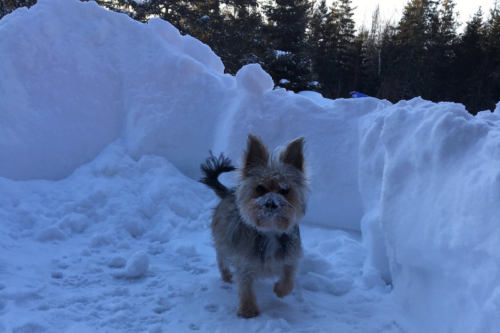 Gidget is a little bewildered by this new reality.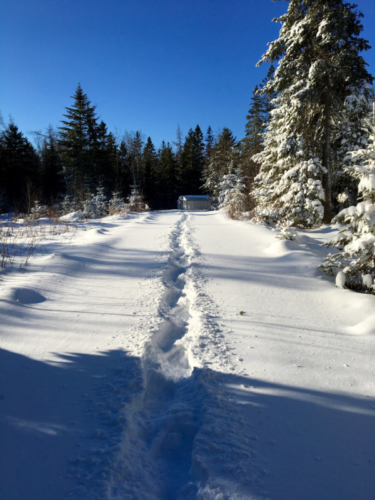 A two-hour school delay gave us ample time to dig out, but the plow truck decided it was too cold to work. Hannah and I half shovled, half slogged a path through the knee deep snow so she could catch to the school bus. Why do we have such a long driveway?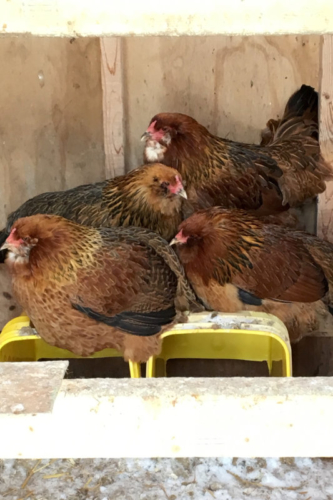 Snow drifted in the open window of the hen house and the Girls wanted nothing to do with this white stuff. I found them huddled on top of their nesting boxes.
I love the beauty of these wing tracks from a mourning dove.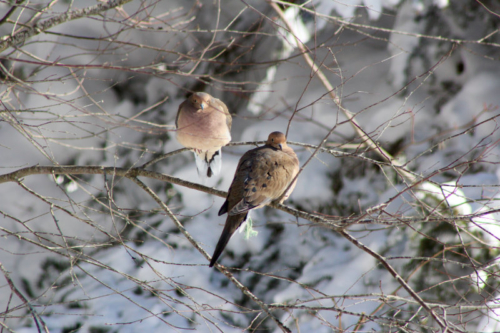 And at last, the view from my sofa with a cup of coffee.
We have two days to prepare for the next round of snow – which Paul is calling Snowmagedon – possibly twice as much snow as yesterday with blizzard conditions.
Can you say Snow Day No. 4?