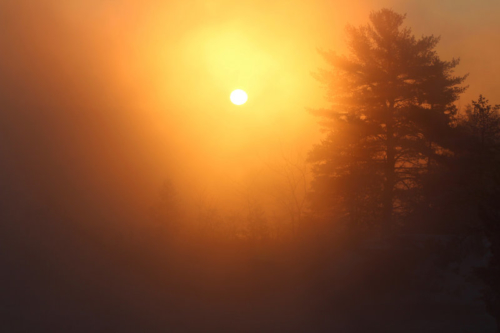 This was the sunrise over the Pleasant River in Columbia Falls this morning. Crossing the bridge, for just a moment, the sun shone through the sea smoke with this other-worldly glow. It was -10 degrees Fahrenheit when I snapped this at 7 am with my Canon.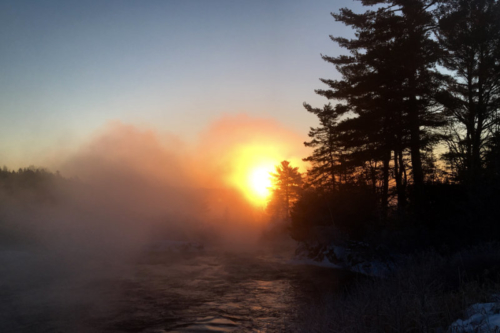 Here is the same view snapped just before the sun and sea smoke line up with my iPhone. Two cameras, two different views of the world.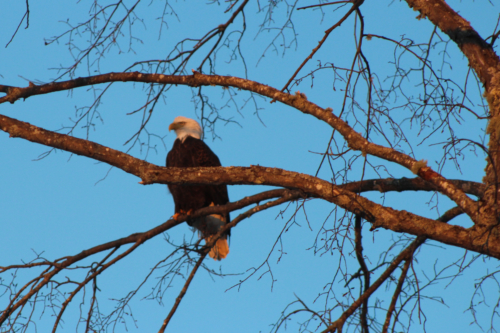 And here's the bald eagle perched in a tree over the river watching me snap photos from the bridge. I managed one photo of him before he took off into flight.
Save