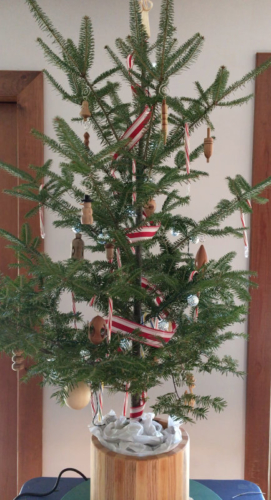 It's that time of year when the Women's Health Resource Library in town hosts their Christmas Tree Festival. We pluck baby balsam fir trees from the woods, pot them up, and invite folks in the community to adopt one and decorate it.
The decorated trees and wreaths are then auctioned at the Festival with the proceeds benefiting the programs of the WHRL – Bonebuilders, Incredible Edible Milbridge, among others.
The past few years I've created trees and wreaths with my felt birds and critters for the auction. This year, my entire family joined in the effort.
Paul spent the last few weeks turning wood ornament on his ancient lathe. His tree is lovely (above), but it's not until you look closely that you see the beautiful ornaments he created with recycled wood.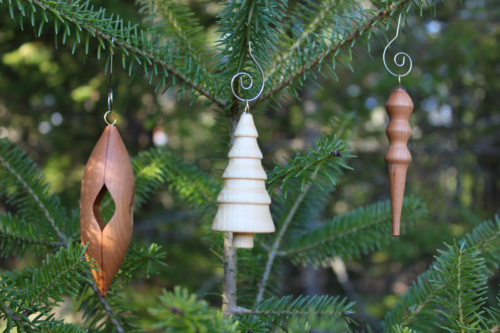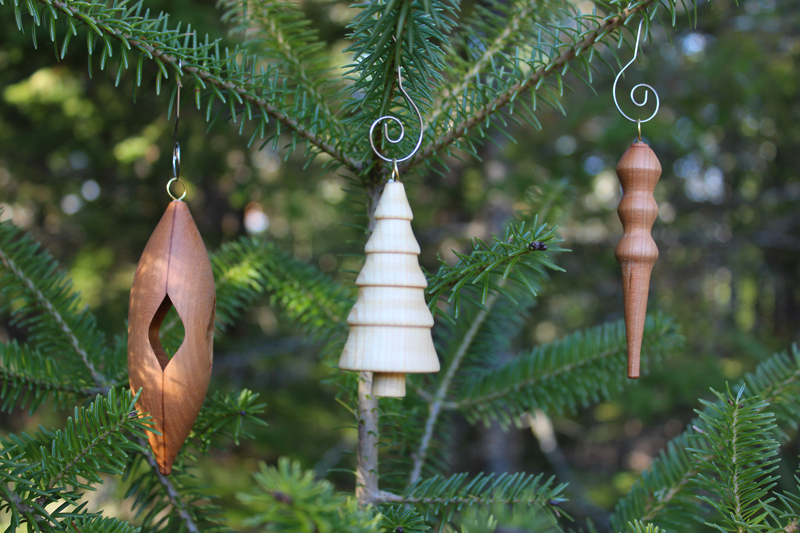 Here are just a few of the turned ornaments on his tree. Now I want a set!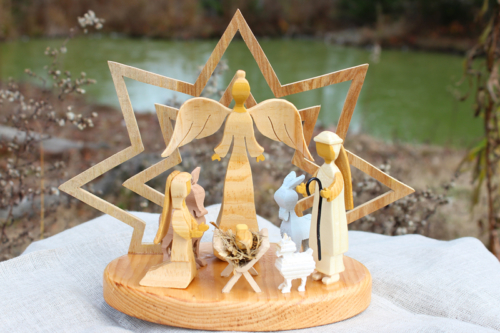 He also crafted this nativity with his scroll saw that goes along with the tree.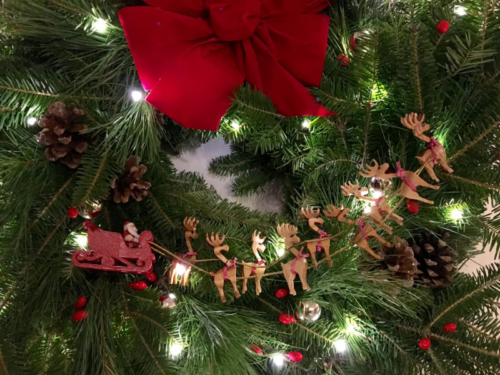 And then, (as if the tree wasn't enough) here's the wreath he decorated with a Santa and reindeer he created with his scroll saw. That's Rudolph in the front. See more of Paul's work on his website here.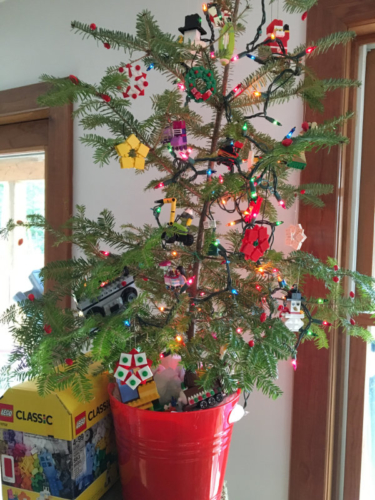 Hannah created a tree with ornaments made from LEGOs. The winner of this tree will get more than 1000 LEGO bricks to have fun with this winter.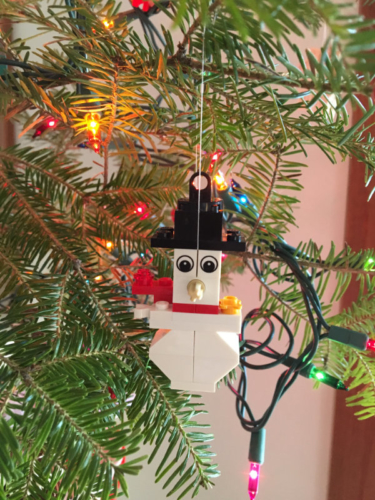 A LEGO snowman that graces her tree.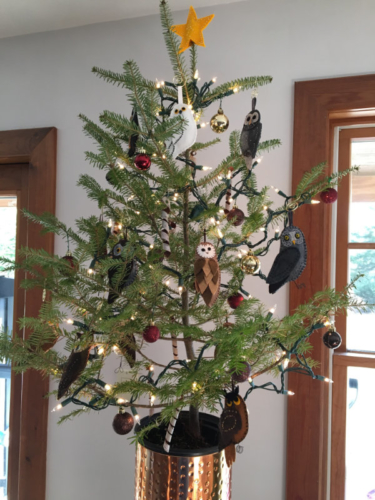 I was NOT going to make another felt bird tree this year. I just didn't have the time I told myself. Yet, this weekend I found myself stitching up a storm hurrying to created the Twelve Owls of Christmas tree anchored in a copper pot.
The owls are all from the designs I've featured here before, but I embelleshed them with seed beads on the wings. I also created spirals of birch bark to join the brown, gold, and burgandy Christmas balls.
We have put so much time and energy into these creations and it has been such fun. The best gift of the season really is in the giving.
If you find yourself Downeast this weekend, come visit us at the Schooner Gallery on Main Street for this wonderful event!
Save
Save
Save
Save
Save