Winter has descended upon Maine. Today, our first snow day of the year, has me looking back at my camera roll wondering where past two months have gone. It seems that autumn was so fleeting, and but for the pictures, I may have missed it. There's no doubt that Maine is at her best during the fall.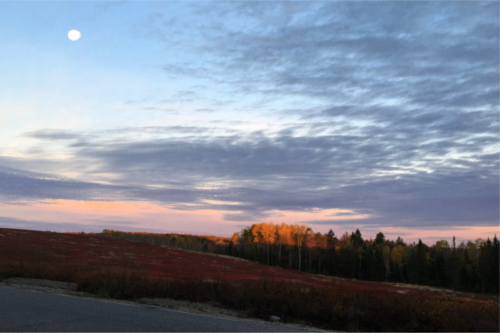 The setting moon on the way to work.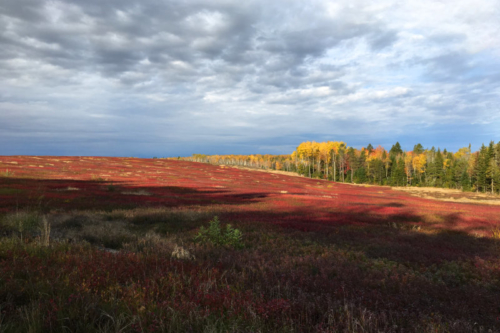 The same view later in the morning.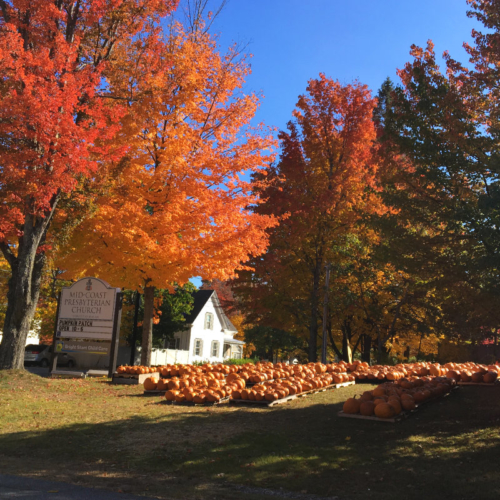 A quintessential New England autumn day – Sugar Maple and pumpkin patch all in one.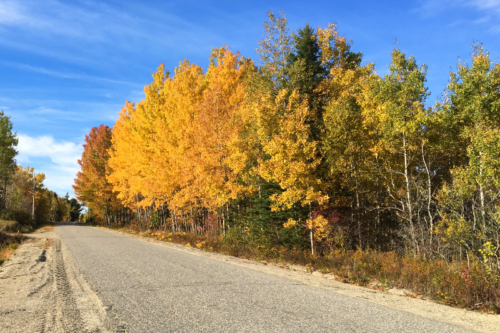 Glorious Birches on a country road.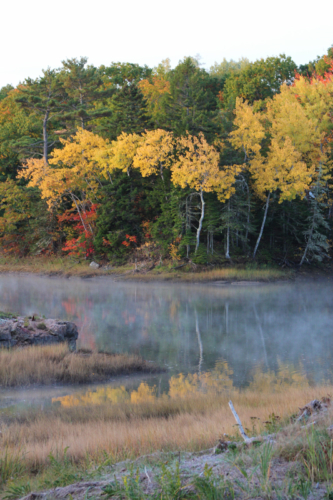 The mist on Mill River at high tide.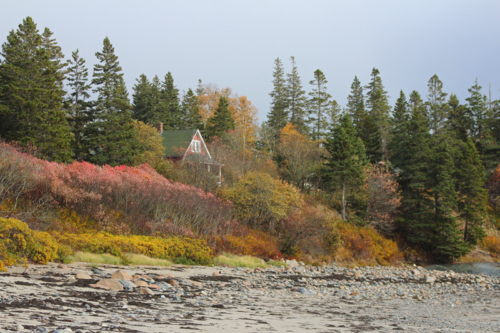 Autumn colors edging the beach on a blustery day.
The December full moon will rise tomorrow over a blanket of white. Where did autumn go?
Save