It occurs to me that Christmas 2016 is the last of an era in our house. This is likely the last Christmas with Hannah at home full-time and times are changing. It was 7:30 am before we were up and at 'em and even then, Hannah helped with breakfast preparation before jumping into presents.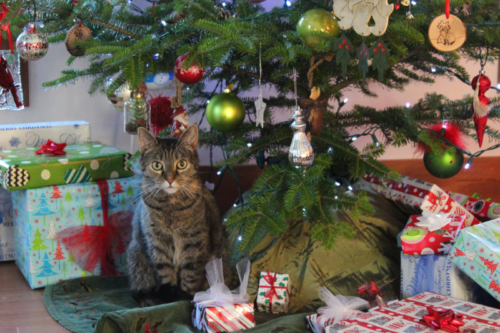 We had a lovely morning opening gifts. I like to stretch out the unwrapping, taking it slowly, one gift at a time. However, Paul claims he's going to fall asleep at the pace I like to go. And then there's the gift that didn't make it under the tree. There's always one. This year it was a mother/daughter framed photo for Paul unearthed from the depths of my closet.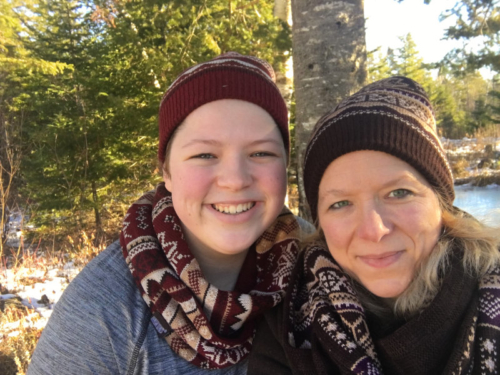 The gifts I received were so thoughtfully chosen. Still, the best gift is spending the day with those I love. I only wish My entire family could have been here with us today. Thanks, Mom (a.k.a. Granny Gadget) for the hat and scarf sets. We've already put them to use!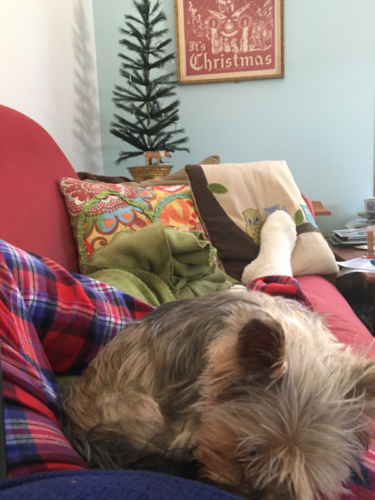 And in all of the day's festivities, perhaps the most welcome moment was a long winter's nap on the sofa with Gidget – cozy and content.
For all of the work and preparation, Christmas is over so fast. Those magical moments of anticipation on Christmas Eve are fleeting. But here's hoping that the joy of Christmas day endures all year – if only in the memories.