I just finished taking a class on Linoleum Block/Stamp Making at the Women's Health Resource Library.  Over the course of two nights, we learned how to carve linoleum block and rubber print-making blocks and then how to ink them and print on paper and fabric. I was particularly interested in this class given the Christmas linoleum block prints created by my great, great aunt that I've collected.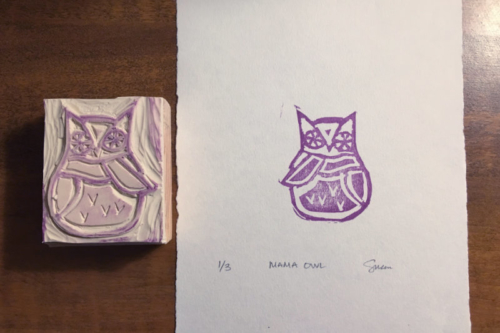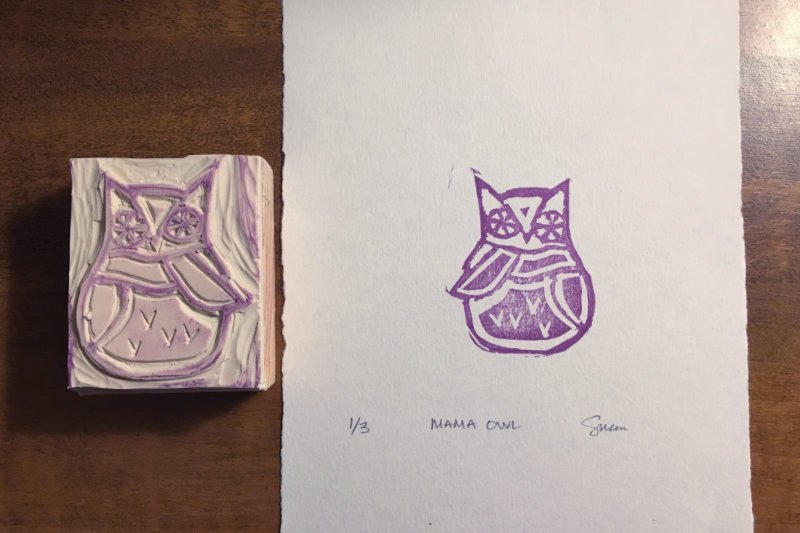 What else but an owl would I choose? My best attempt at this exercise is my "Mama owl".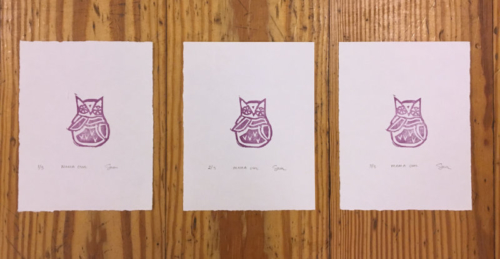 And here's my series of three original block prints.
I'm intrigued by the possibilities of this craft. It's quite a process. The carving part for this small design was faster than is the inking and printing part. Now the trick is making some time in my crazy schedule to practice and see what I can come up with.