I've shared pictures of this field before.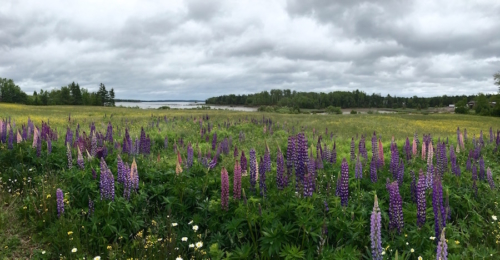 Here's it is in June with the Lupine in bloom.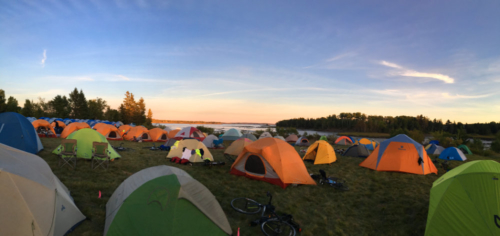 The same field yesterday as the sun began to set.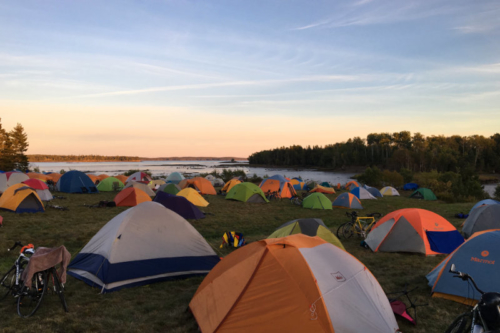 BikeMaine, a week-long cycling event chose our town for their last night along the Bold Coast of Maine.
The myriad of tents dotting the field painted a different kind of pretty picture.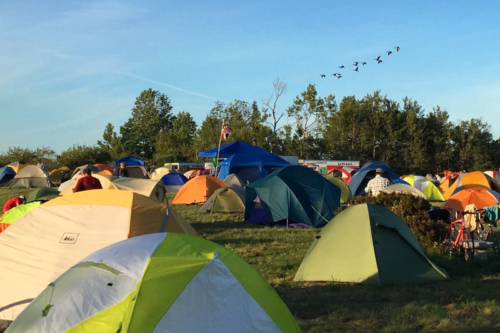 The field may be the evening resting ground for this flock of geese. They flew in low off the water, honked in surprise, and then pulled up before heading for less crowded pastures.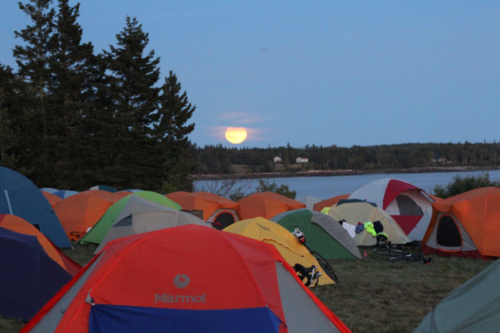 More than 400 cyclists from 34 states lodged in town last night. I do believe that my little corner of Maine put on a good show!
Update: We drove by the field today and found the flock of geese back on their grazing grounds. I'm sure they were happy to see the tenters go!