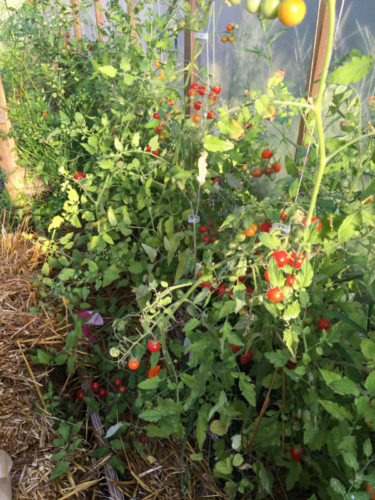 This year, the garden tomatoes are so prolific that it looks a bit like Christmas in the greenhouse. Those little red gems are like ornaments on a tree.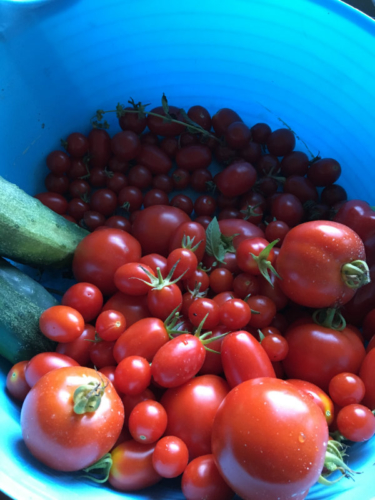 One evening walk through of the greenhouse yielded this bucket tomatoes, plus a few cucumbers. Needless to say, we're pushing "maters" at my house.
We've had them in salads, pasta, and casseroles. We pop them fresh, dip them in hummus, layer them on sandwiches of all kinds – egg, grilled cheese, tuna and turkey. Yesterday they went in Portuguese Kale Soup. Today the went into Gazpacho. If I can't figure out how to eat them faster, I'm going to start drying them.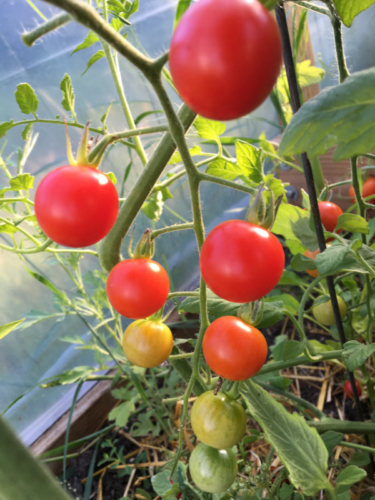 What are you cooking with your tomatoes? Help!