Despite the fact that it was a hot and muggy day, I talked Hannah into helping me load and haul months worth of recycling to the bins in town. The ac in the car felt so good that we opted not to head straight home. Three hours later we'd covered a lot of territory.
Our destination was the blueberry barrens. The harvest starts in a few days – about a week ahead of what's typical.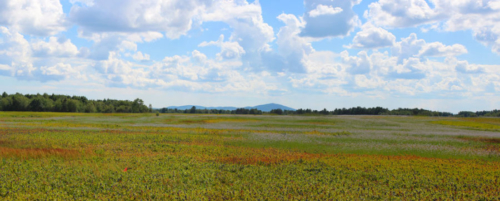 Many of the blueberry barrens have vast panoramic views. Tunk mountain is visible in the background here.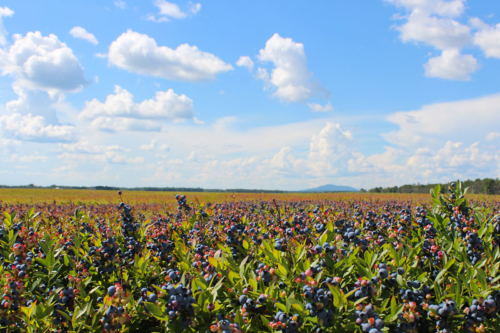 The berries are so plump it was hard not to pick them! These are Wyman's of Maine blueberry fields in Deblois.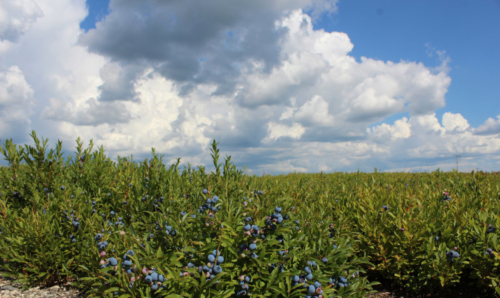 Blue berries, blue skies.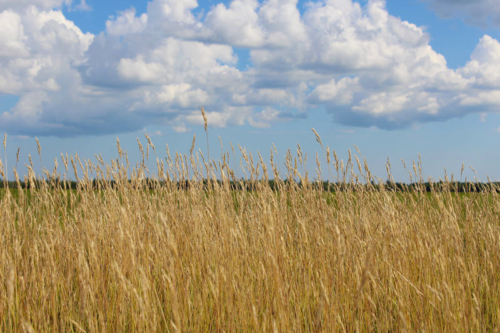 I can almost imaging this grass hides a beach rather than blueberry barrens.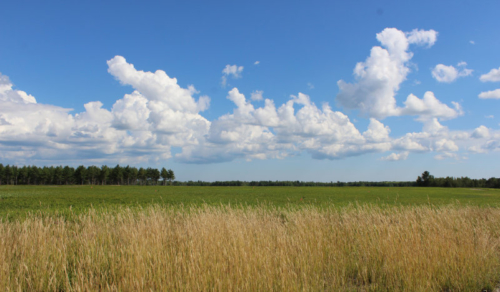 A sea of blueberries.

Nope this is not a trick picture. The proverbial fork in the road – left and right lead into different directions.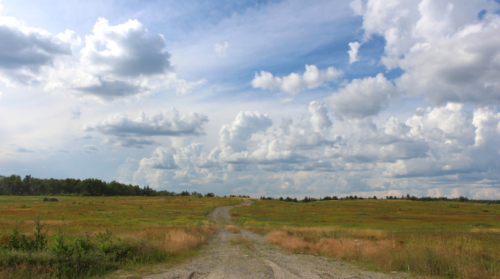 This view from Pea Ridge Road in Columbia.

You can just make out a faint rainbow on the right side of this panorama.
Hannah and I put a few miles on the car staying cool – all the while talking about everything and nothing. It turned out to be a wonderful afternoon.