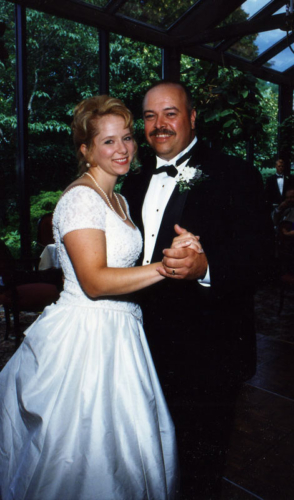 You know that your life has become too crazy and overwhelming when it takes an email from your father's friend, Bob, wishing you a Happy Anniversary to realize it's your wedding anniversary. It's a good thing Bob cc'd Paul on this message too because we both forgot! Needless to say, there was no special dinner or gifts commemorating the occasion at our house today. Once the craziness of summer passes we'll do something to celebrate. In the meantime, there no one I'd rather sit home and watch "B" SciFi movies with, Paul! Love you!
Happy Anniversary!
P.S. We look so young!
Click here for recap of that crazy week!
Save
Save
Save
Save