It was a stupendous Maine day – warm weather cool breeze, and a chilly night.  There was lots of activity in the garden.
There were all manner of hummers. Hummingbirds…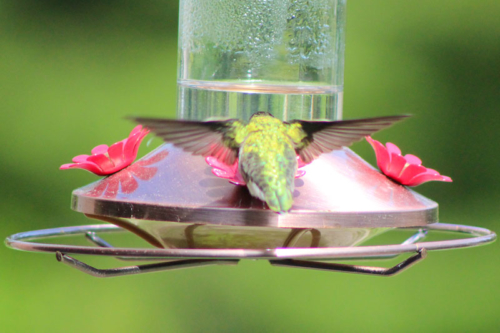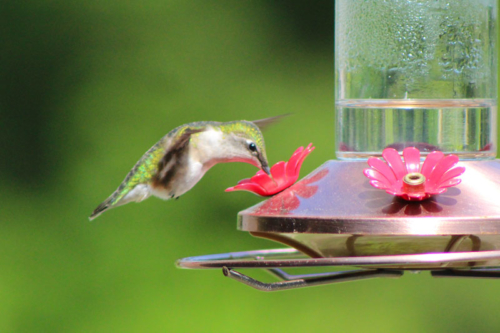 Hummingbird moths – or clearwing moths…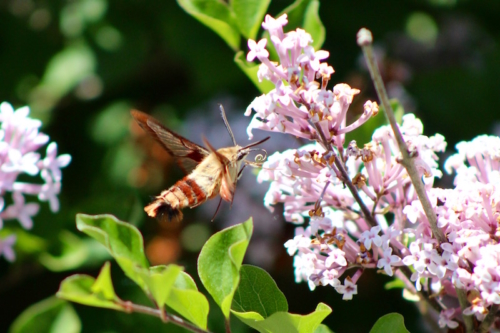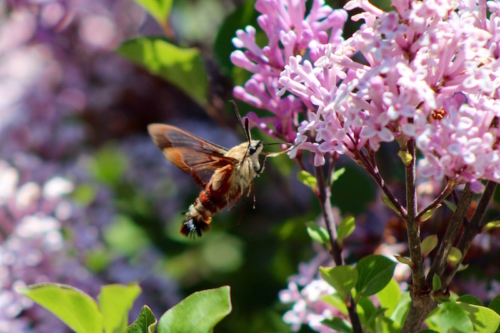 I love the way you can see her holding on to the bloom here for a sip.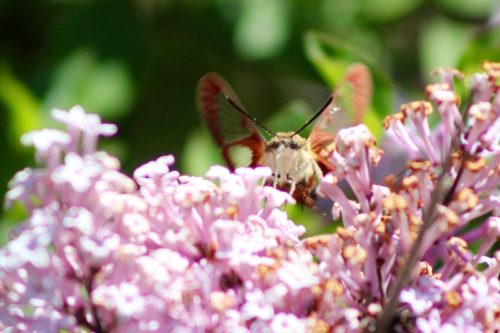 Such sweet little faces for an insect!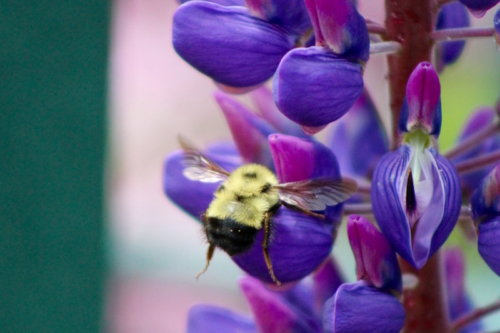 Okay, the bees were buzzing, not humming – but busy all the same.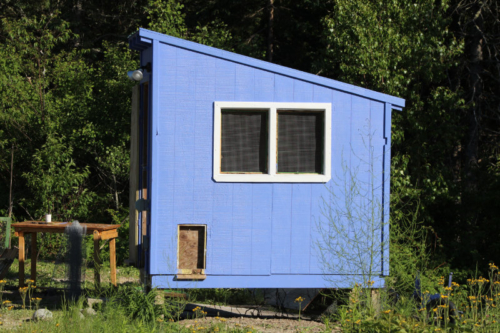 Despite all the pausing to snap pictures on the stupendous day, I managed to give the chicken coop a coat of paint. Not bad work for a Saturday!
Save