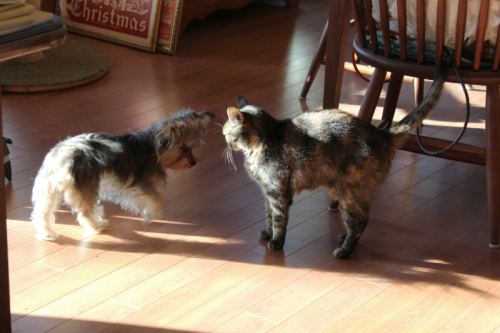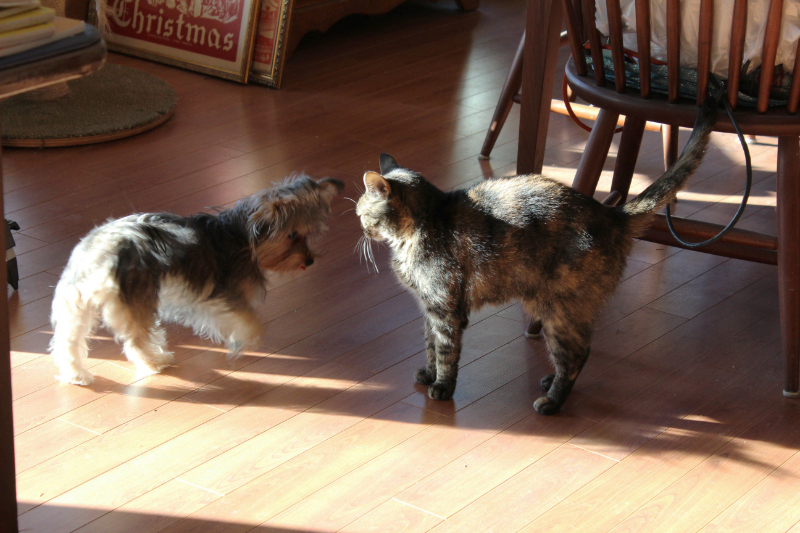 This morning, with little fanfare, I spied Gidget and Cinder sharing the same space. No  barking, no hissing. This is a first!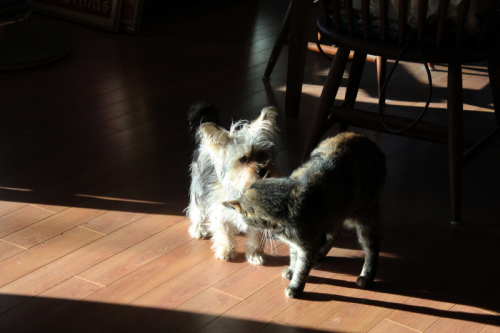 Miss Kitty submitted to gentle sniffing and snuffling.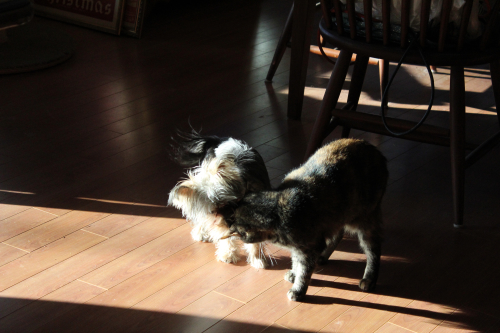 Their tiny little noses gently touched.
Might this be the beginning of a friendship? After almost eight months?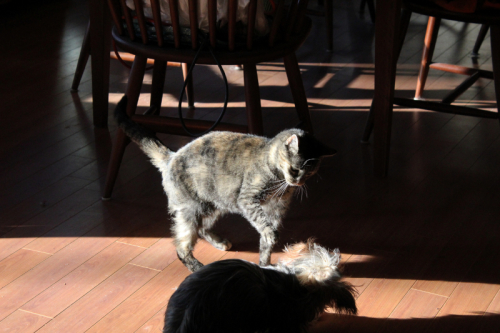 And no.
In the blink of an eye Miss Kitty lashed out, smacking Gidgy on the nose. We're back to our new normal.