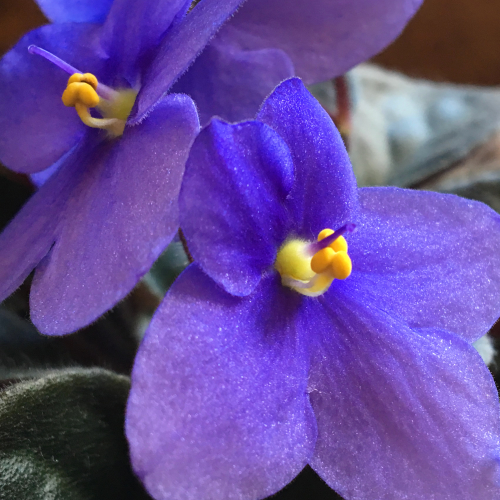 Experimenting with the iPhone camera. I get better close-up images with my iPhone 6S than I do with my Cannon.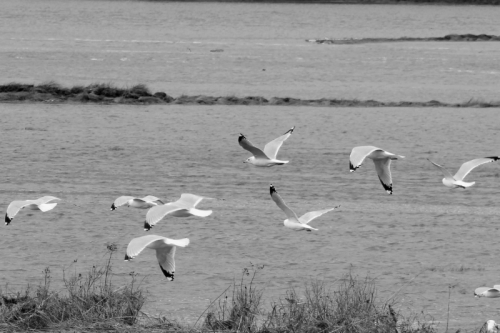 We had a wildly stormy day or two this week with crazy high tides. These gulls were flying into the wind, but going nowhere. The scene above, usually a marsh, is entirely under water.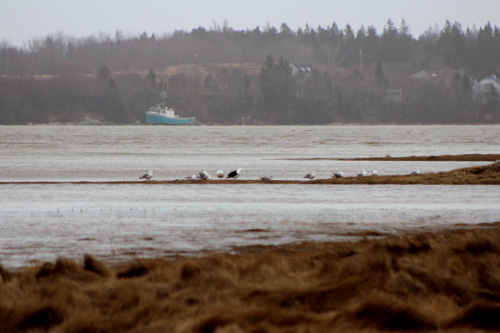 The winds were crazy. I visited a client who lives on the water and there was seaweed hanging from his fir trees. Ray said that the wind whipped up the seaweed floating on top of the water and littered the entire yard – trees included.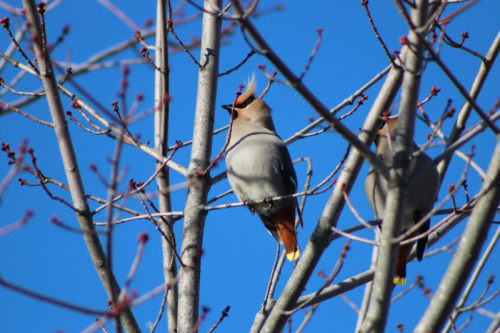 When the sun returned, so did the Bohemian Waxwings to the Post Office.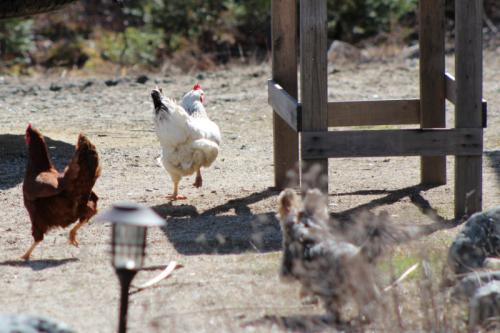 Gidget doing her favorite thing when we head out for a walk. Chasing chickens is apparently great fun. She never catches them. Thank goodness.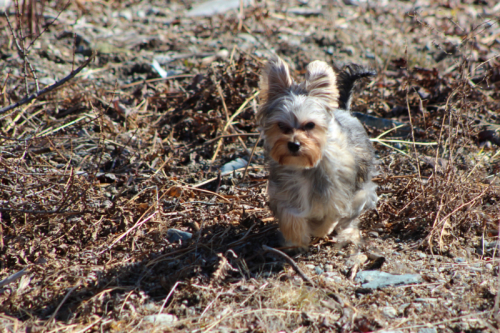 For such a tiny thing, Gidgy will follow me anywhere.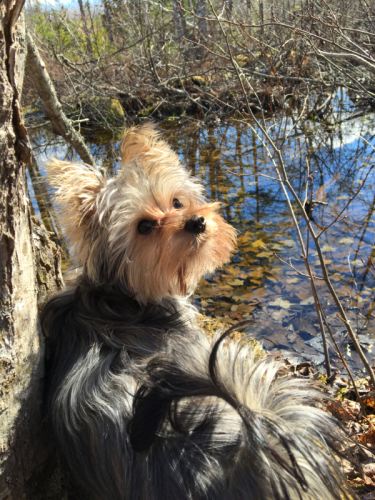 Contemplating going after that frog. It's almost like she's asking for my opinion. I said NO!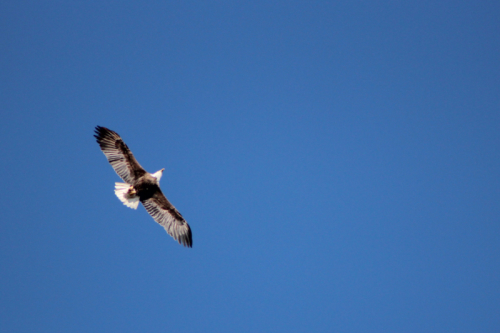 A Bald Eagle circling over us on our way home following a walk. I carried Gidgy from this point on!