Sprinter. I didn't coin the term, but it fits the weather we've had lately. Winter one minute, spring-like the next. The switch from below zero to 50 degree temps in just 24 hours was enough to spur some wild weather. Earlier in the week, we battled torrential rains accompanied by 60+ mile-an-hour winds. At times, the windows creaked it seemed as if they would blow in.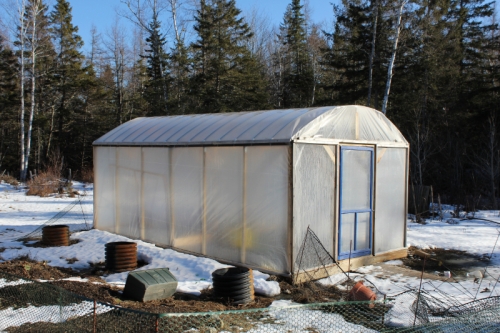 I can't tell you how happy I was to see that the greenhouse was still standing. The greenhouse was fashioned after one designed for high wind and heavy snow load – in Utah. It was reassuring to know she withstood the challenge of a Maine winter.
When I inspected the greenhouse for the first time in two months, I found the  temperature inside was a comfy 60 degrees – and there were weeds growing! This Spring-like weather has me chomping at the bit to start growing again.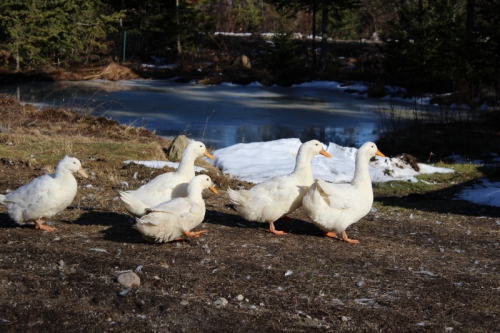 The ducks, too, were a little bit livelier with this little taste of spring!