I knew that winter weather would catch up with us sooner or later. Today we got our first measurable snowfall of the season here along the coast. No one in my household seems too excited about this change – it was 50 degrees out just two days ago. I'm just getting used to wearing a jacket let alone snow boots.
The snow was a bit of a surprise for Gidget. She seemed to enjoy it this morning when there was only a couple of inches on the ground.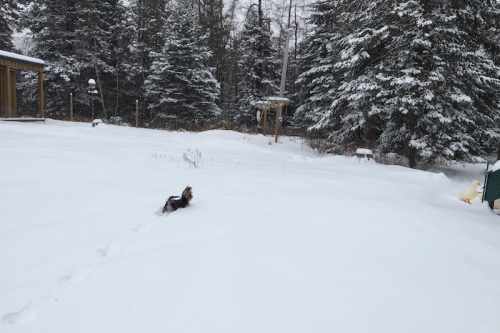 The deeper the snow got, the less impressed she was with it. She even opted not to plow through the snow to chase the ducks – although as soon as they spotted her, they headed for cover.
This is only the first 8 inches of white stuff. From Gidget's perspective it's going to be a long winter!