The first weekend in December is when we pick out and harvest our Christmas tree. Every year Hannah and I engage in a debate over the best tree. She likes fat and full, I like thinner with a bit of space between the branches for ornaments to hang. As fun as it can be to roam a Christmas tree farm searching for just the right perfectly groomed tree, I object to spending money on a tree we're going to burn in another month. Especially when we've got lots of Charlie Brown trees for the taking on the property.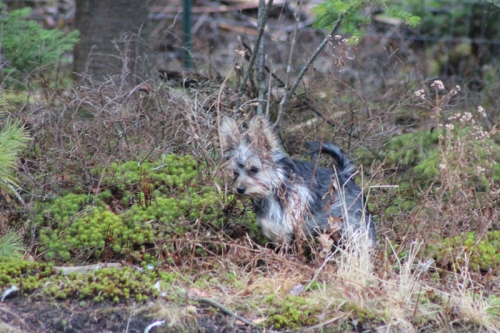 This year, Gidget came along on the hunt with Hannah and me. Now and again I wonder if a Yorkie/Mini Schnauzer mix was the best choice for a dog when one lives in the woods and  likes to explore.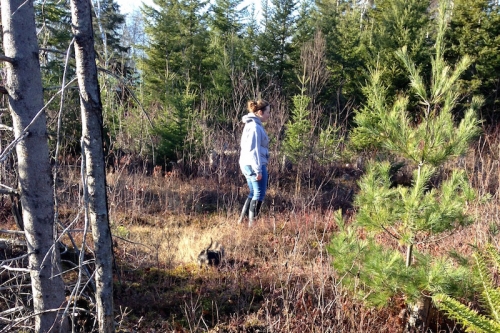 As Hannah pointed out, size doesn't really matter when it comes to Gidget. Where we went, she went – even if she does blend in with the surrounding.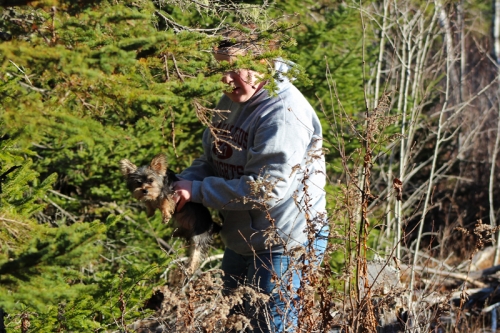 She got into a little trouble in the boggy area and needed a little help.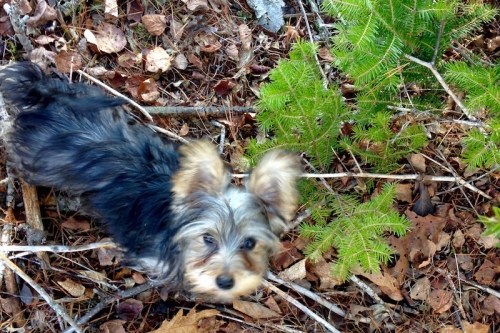 We did lose her in the underbrush a time or two. At 7 inches tall and almost 5.5 pounds, it can be tough to scale all of the obstacles out there.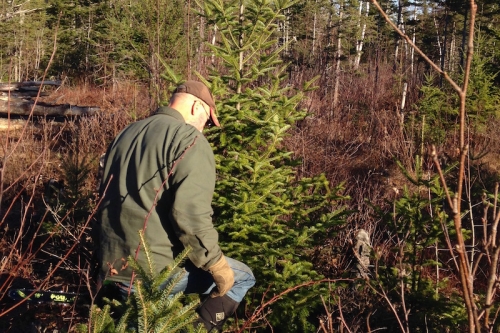 Once we found the winner, we called in reinforcements – Paul and his chainsaw.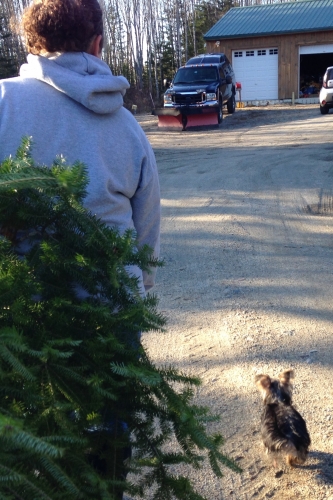 Tree hunting was a wonderful excuse to be out and about on a gorgeous December weekend. The weather was so mild that we had the window open while decorating the tree.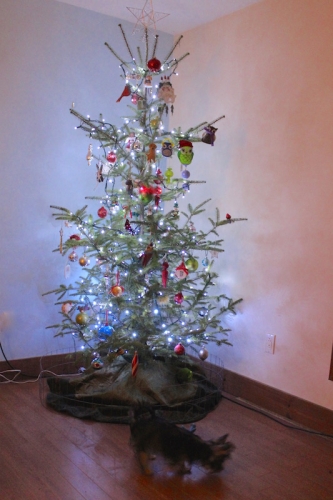 What you don't see in this picture is a 10″ wire fence hat surrounds our skinny tree. So far it's enough to keep Gidget from playing tug-of-war with the Christmas tree skirt!
Here's dreaming of a white Christmas!