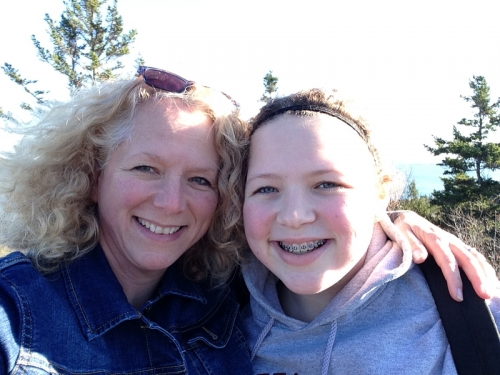 Hannah and I made our annual hike up Pigeon Hill today. This is usually a mother-daughter trip, although last year we convinced Paul to come along. This year little Gidget joined us for the trek.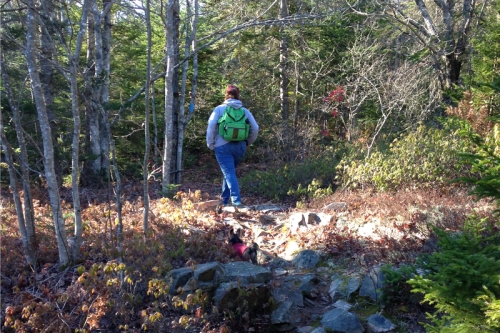 The weather was brisk – 40s with a steady wind, but the workout kept us warm.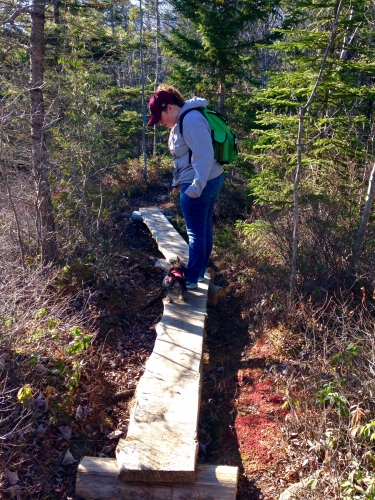 Gidget kept us with us on this 1.25 mile round-trip, scurrying between Hannah, who took the lead, and me.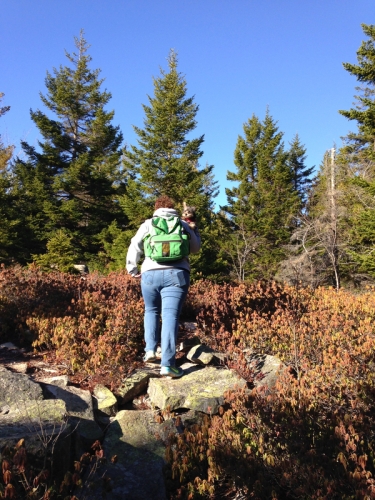 Only when we hit heavy rock areas did she catch a ride, wriggling to be set down at the earliest opportunity.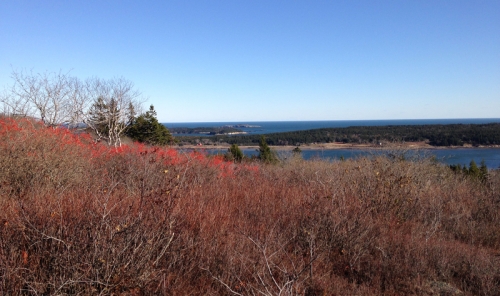 It was a beautiful day for a hike.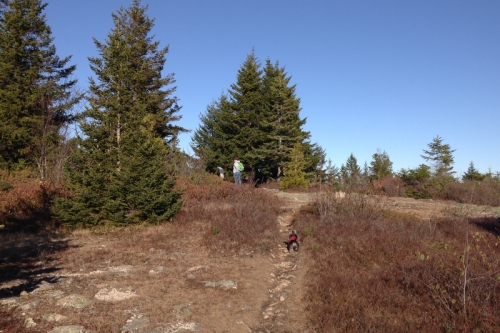 She's racing towards the summit, lagging a bit behind Hannah.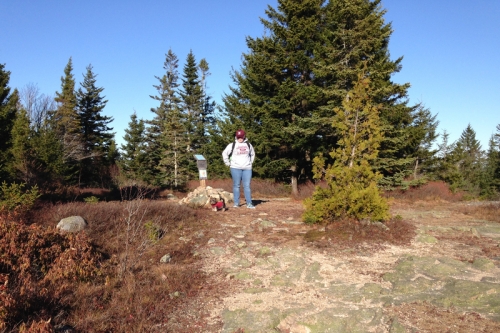 And we made it to the highest point in Washington County.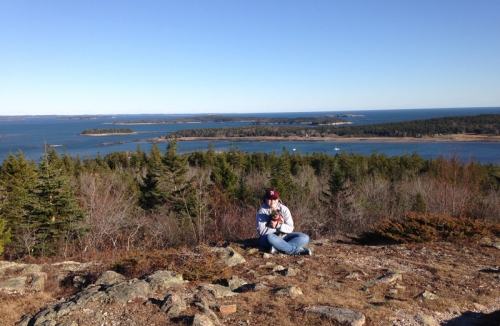 We lingered at the top for a snack and a photo.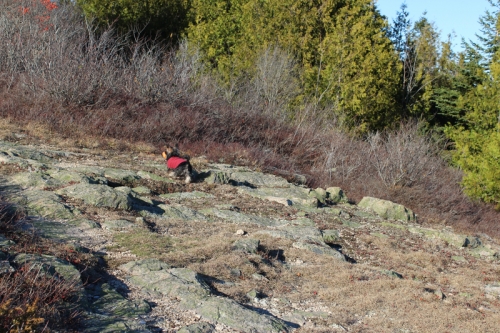 I think Gidget decided she'd had enough, or was bored, because she picked up her water bowl (a recycled orange juice bottle top) and headed back the way we came.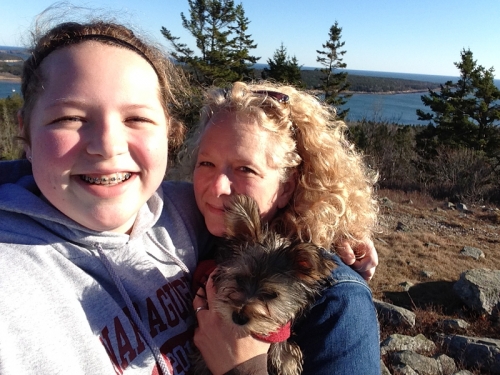 She proved today that she's not too little to keep up with on our hikes. Needless to say, we returned home with one tuckered out puppy.
Past Pigeon Hill Hikes
22 June 2014: Summer Solstice on Pigeon Hill
29 Dec 2013: Snowshoe Up Pigeon Hill
1 Sept 2013: Sunday Pigeon Hill Hike
18 April 2013: Morning Pigeon Hill Hike
13 Oct 2012: From the Top of Pigeon Hill
23 Aug 2011: Annual Mother Daughter Pigeon Hill Hike
19 June 2010: Hike to the Top of Pigeon Hill