I've run out of time to make birds! The WHRL's Christmas Tree Festival is tomorrow evening and I've finished my tree with only 14 birds. I'd hoped to do more, but the clock is working against me.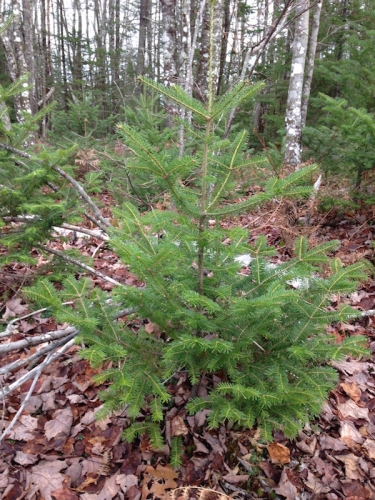 This year's tree is a Maine Backyard Bird Christmas Tree. It started with a three-foot tall spruce tree that Paul dug up for me on one of the coldest days of November.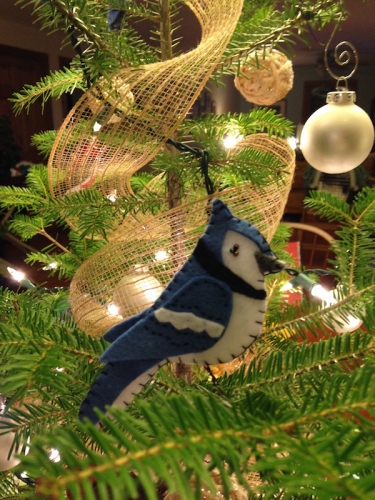 I filled it in by winding some burlap ribbon around the trunk. The Christmas themed pail I potted the tree in was $2.49 at the Christmas Tree Shop.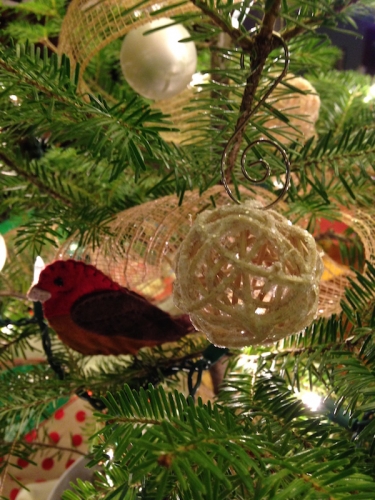 I picked up a box of these rattan balls this summer for $2. I painted them with watered down glue and then rolled them in glitter. The frosted white glass ornaments are from the bottom of my Christmas ornament box – the ones that rarely make it onto the tree.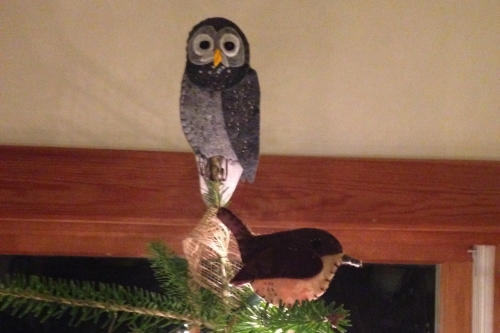 I've been working on for the passed two weeks – my favorite being the Barred Owl tree topper.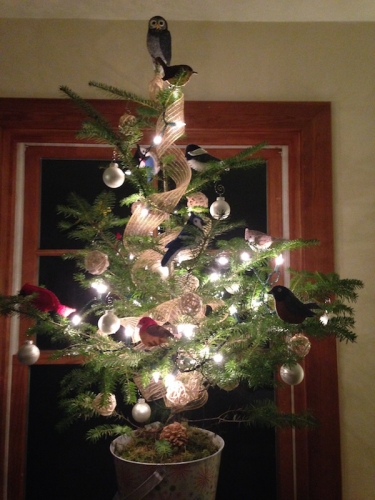 I had more fun with my Maine Woods Christmas Tree last year and the Owl Be Home for Christmas Tree the year before, but I do think this one has finally come together nicely.
If you live in this end of the world, come join us tomorrow evening! Now I'm off to try to squeeze in one more felt bird for the tree…