Great Gray Owlets
My Christmas wreath this year features my Great Gray Owl along with her babies. Here's a quick pattern for some gray owlets!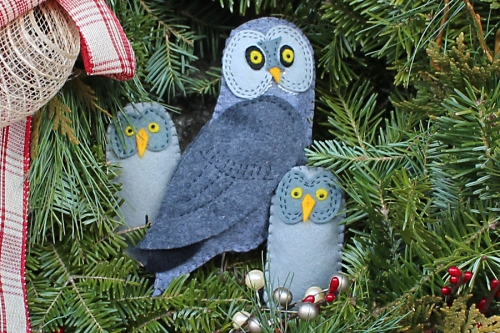 Right click on this link and select "save link as" to save this PDF baby owl pattern to your computer.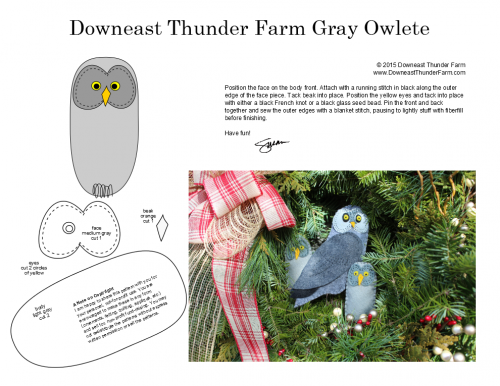 A Few Notes on My Patterns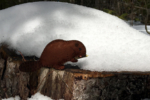 The Bodacious Beaver
During my travels Downeast I've seen many beaver lodges – the pile of sticks peeking out of an estuary, pond or marsh. On occasion, I watched a beaver swim along, … Continue reading →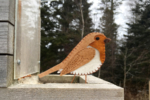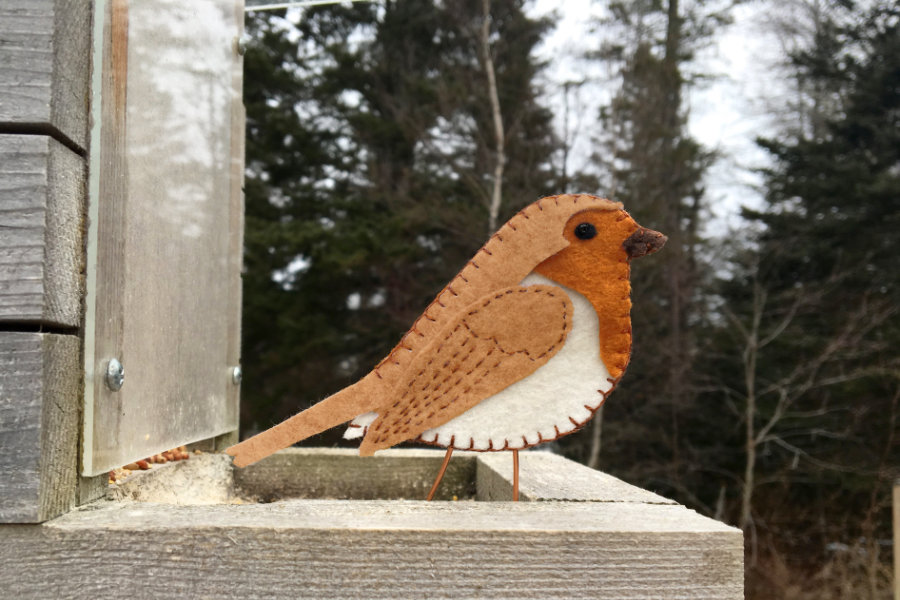 The Downeast Thunder Farm European Robin
This one is for you folks across the pond – a European robin to help welcome spring. It wasn't until Nancy from the Netherlands shared a picture of her robin … Continue reading →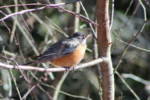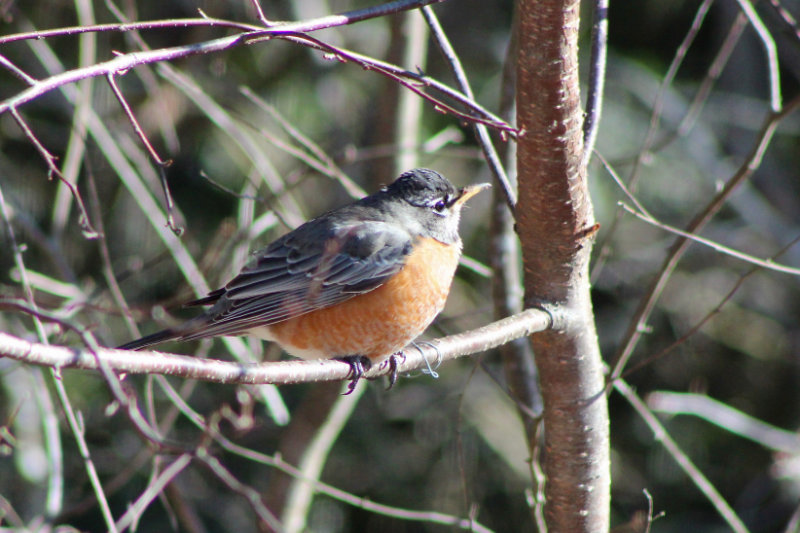 The First Robin of Spring
Enjoying my first cup of coffee while watching the flurry of activity at the bird feeders is a lovely way to start the day. I just about spilled said coffee … Continue reading →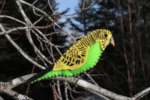 The Bonny Budgie
Although spring is all but around the corner, it was entirely too windy and bitter cold today to venture outside for long. I opted to play with a pattern and … Continue reading →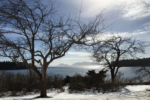 In Search of Serenity
In a week overloaded with challenges, stress, and entirely too much work, where the ordinary suddenly goes off track, I've been in search of a bit of serenity. Thankfully, I've … Continue reading →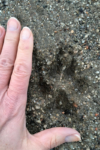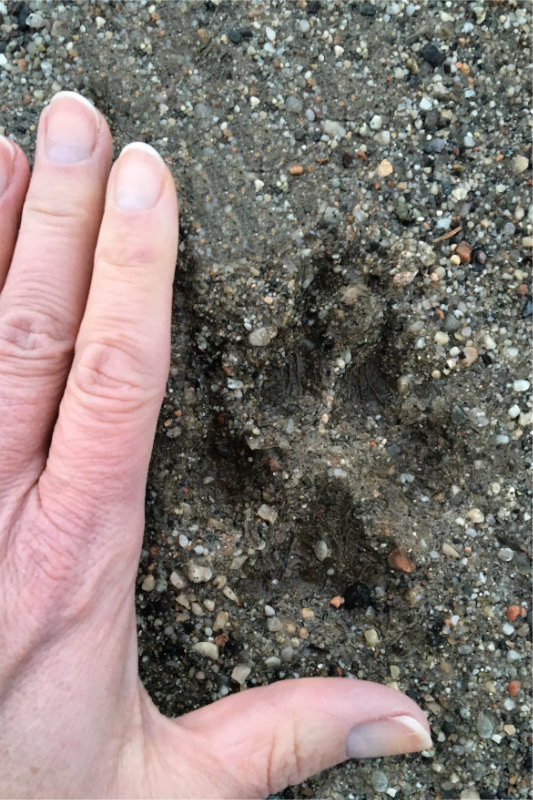 Who's Walking in my Woods?
I hadn't thought much about who's walking in my woods lately. Until I took out the garbage this afternoon and found this. There were two sets of tracks running side-by-side … Continue reading →