This morning was a gift. Sunny and sixty, I spend spent an unusual November morning on the porch with my coffee soaking up vitamin D. It's been more than a month since I had a full day off to enjoy just being. To be able to spend it on the porch this time of year – bliss.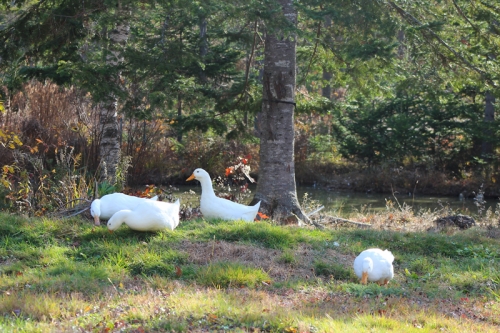 This time last year We'd had at least one snow storm. I'm feeling blessed today.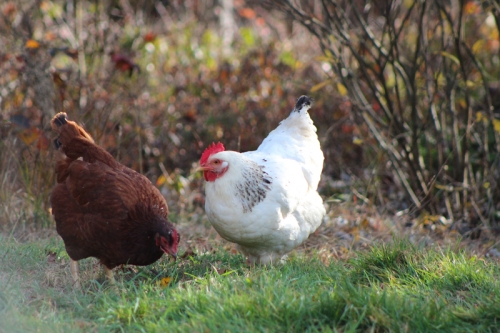 My garden has suffered from my busy schedule this year so I thoroughly enjoyed the time spent cleaning up a couple of beds for garlic that I hope to plant tomorrow.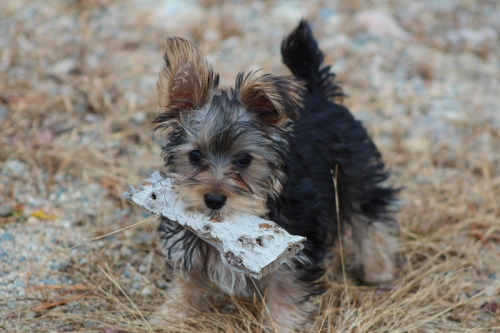 I went on a guilt-free walk with Gidget knowing that I didn't have to race back to my office when we got home.
So we chased a few leaves.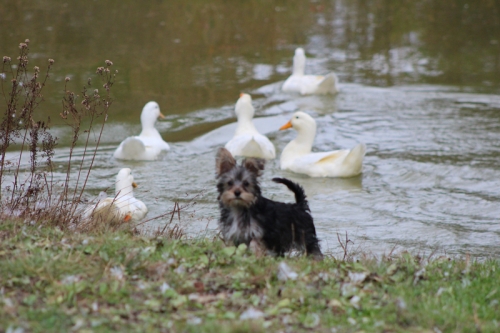 And chased a few ducks before heading back to the porch.