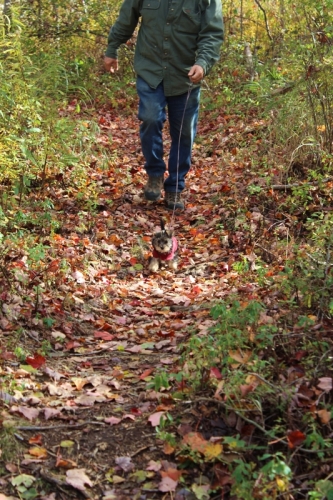 After this morning's overcast and rainy weather cleared, we cruised over to Corea to hike the heath trails. I suspected that this would be a relatively easy walk for a puppy to manage – and for the somewhat out of shape me.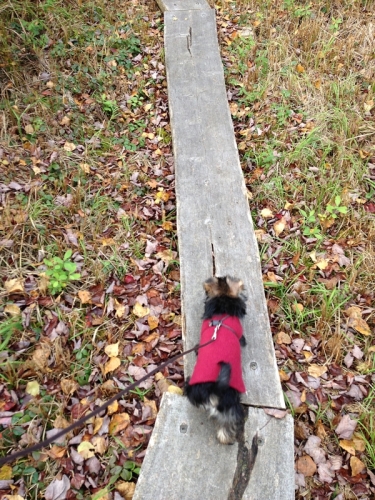 Gidget saw this as a wonderful adventure, scrambling over tree roots and navigating wood walkways over boggy areas.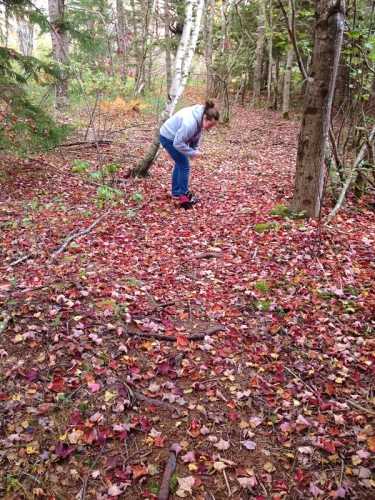 There were so many good sights and smells to explore.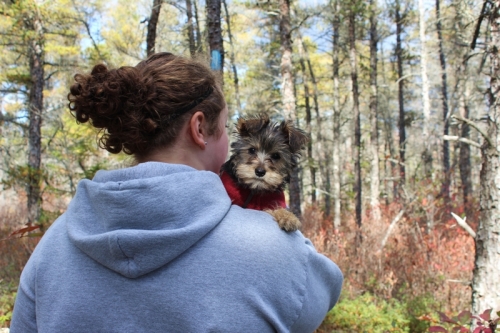 And then she tuckered out about 1/3 of the way into the 1.5 mile hike, so Hannah carried her.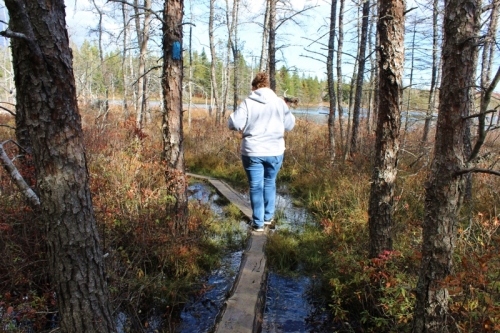 Which was a good thing as the trail got very wet. So wet that there was no way to get through without getting soggy feet. Bridges over boggy areas were under water. My family was not amused by this turn of events.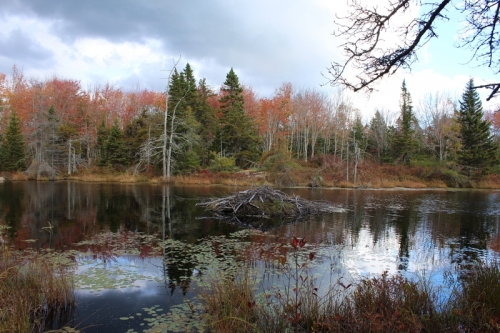 And then it started to rain.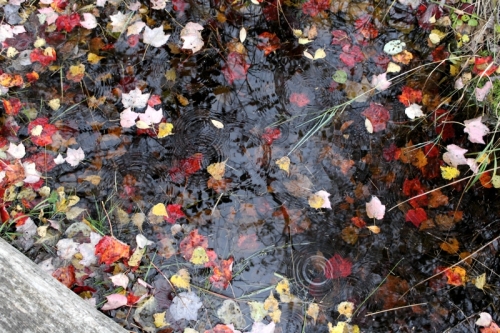 And then the rain turned to hail.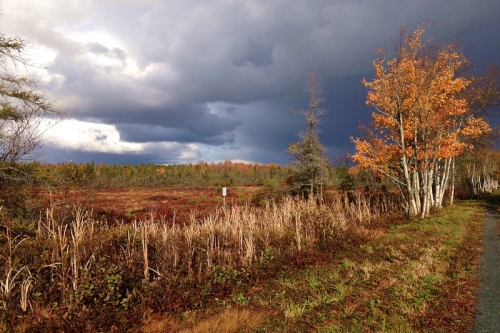 Can you say unhappy family? We marched on with a shivering puppy, heads down no longer enjoying the sights.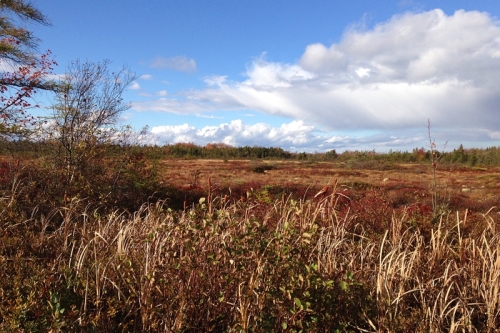 And then the skies began to clear, the storm clouds rolling out to sea.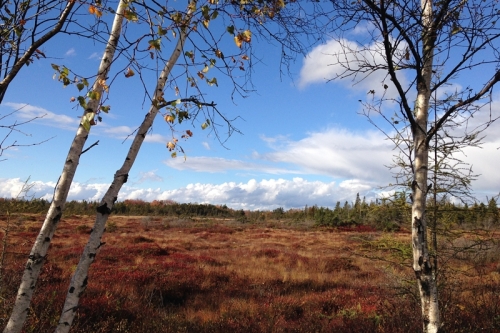 And the heath was beautiful.