The day was sunny and cool, a high of 60. Yet, inside the greenhouse, even with the door and a vent open, the temperature was 80 degrees. I spent the afternoon in there yanking out the spent squash and cucumber plants and cleaned up the beds.
Despite the fact that we had our first frost last night, the tomatoes are still going strong.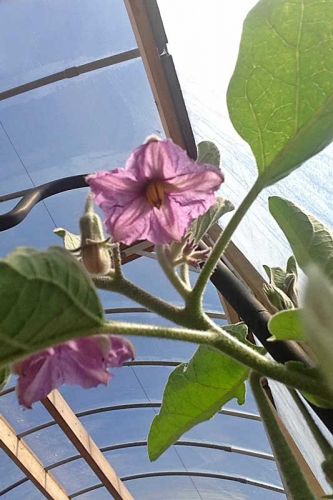 My eggplant are still flowering and producing.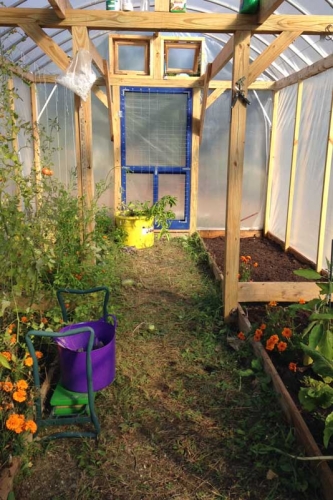 I prepared one 3'x7′ stretch and planted radish, turnips, carrots, mesclin, spinach, and beets. Time will tell if the greenhouse stays warm enough to grow throughout the rest of the autumn.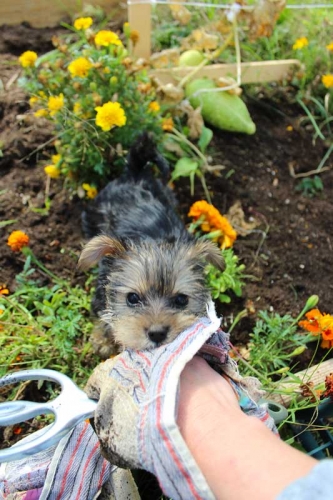 I mistakenly thought that I could take Gidget out with me while I worked in the greenhouse. She seemed to think the whole exercise was a game. Not only did she try to yank off my work gloves, she pulled weeds out of the discard pile, rooted through the remaining plants, and rolled around in the dirt. She's such a dog.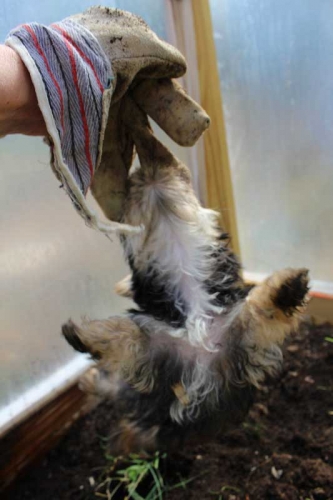 Who wants nothing more than to play.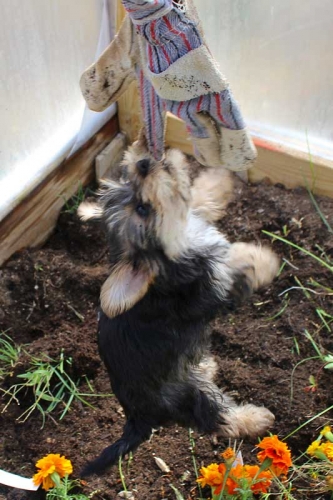 She's a stubborn little terrier. All three pounds of her.
Needless to say, after about an hour I gave up and returned her to the house and enjoyed the 80 degrees and sunny in the greenhouse on my own.