You knew this pattern was coming, didn't you? I just had to wait until I didn't tear up every time I thought about Ginger. She passed away in June at 14 years-old.
Ginger was a rescue puppy who came to us around 6-8 months of age. She was part Lab and part Beagle, so we called her a Leagle. She was a crazy beast who brought lots of love, energy, and adventures to our house. And now I smile every time I spy her felt likeness.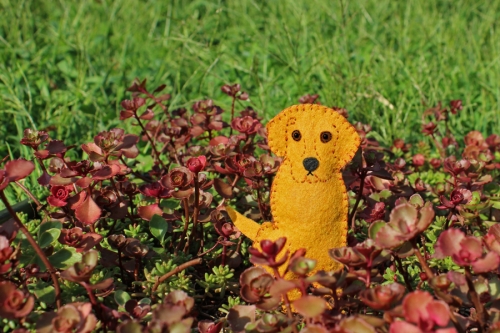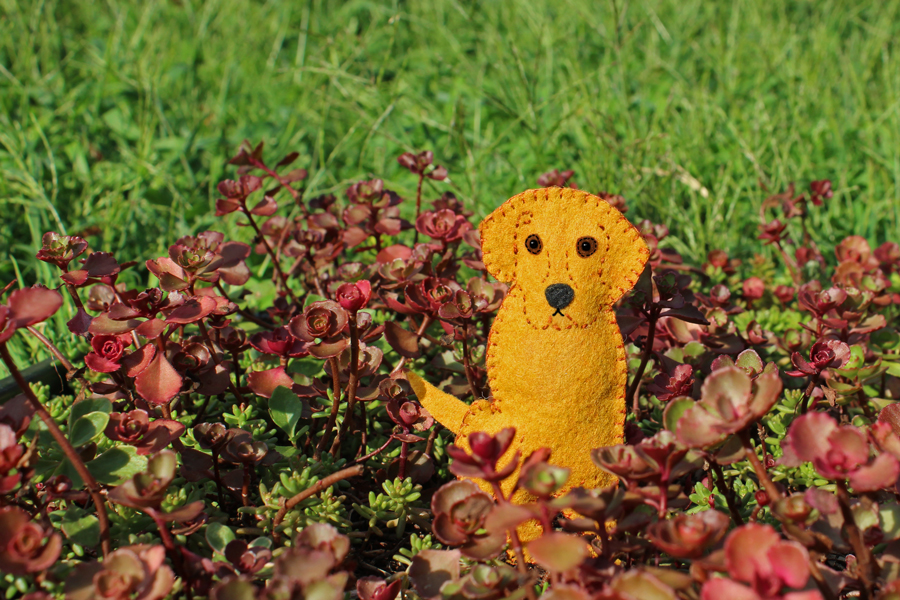 Right click here and select "save target as" to download this beagle-lab dog PDF pattern to your computer.