With the holiday all but upon us, and the yucky week I've had, I felt the need to get away today. Hannah's off camping with friends, so Paul and I took off for Belfast to have lunch at Chase's Daily, a fabulous farm to table vegetarian restaurant.
A 90 minute drive for the best grilled cheese I've ever had. Picture tomato, fresh mozzarella, and a spicy green sauce between whole wheat bread with pumpkin seeds, toasted to perfection. I can still taste it now. Of course my lips are still tingling from the spice green sauce made from jalapenos, parsley, garlic, and oil.
On the way to Belfast we made a side trip to Stockton Springs, Maine to visit Fort Point Lighthouse standing sentinel on the Penobscot River.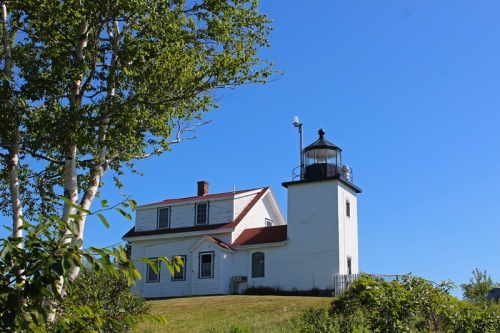 The lightkeeper's house is now a private residence.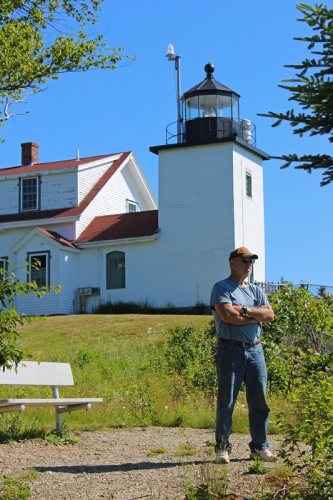 Not a bad place to live if you don't mind the visitors strolling through your yard.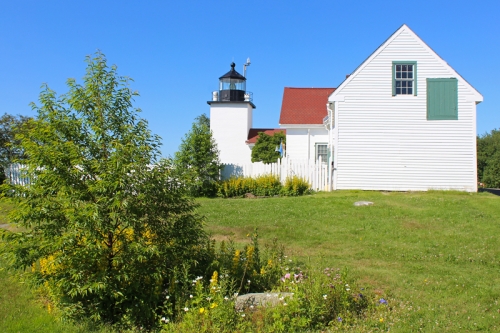 It was really quite picturesque – imagine enjoying your coffee from this backyard every morning.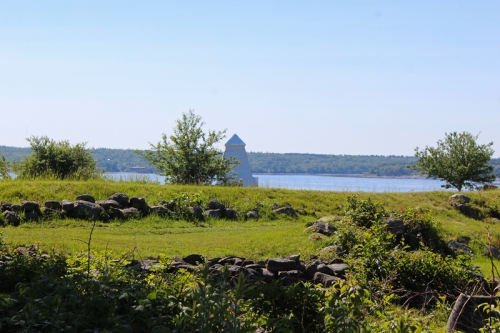 From the old foundation of Fort Pownell (1759-1775), this pyramid-shaped fog bell tower stands watch over the Penobscot River.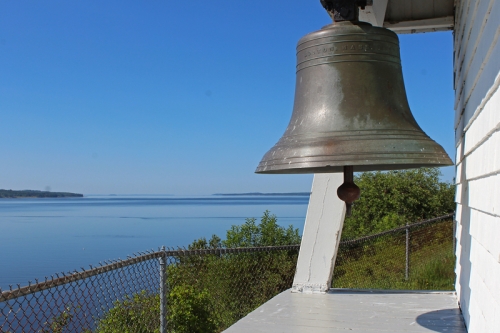 The casting on the bell reads:
Boston, Massachusetts
Blake. Bell. Co.
U.S. Lighthouse Establishment.
1890.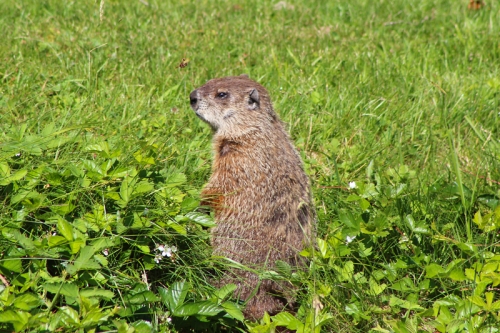 The site of Fort Pownell is home to this little groundhog who popped up our of his den and posed. He must be used to the visitors because he didn't take much notice of me.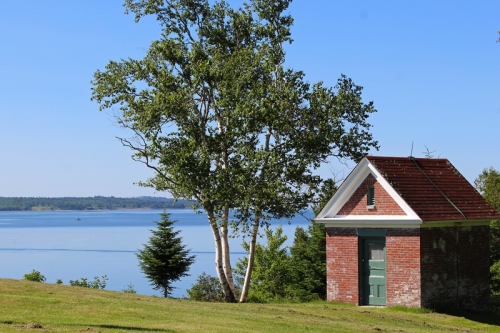 Notice the old lightning rod on this little brick building. Another bit of old-tech.
All in all, a much needed, peaceful, happy day.