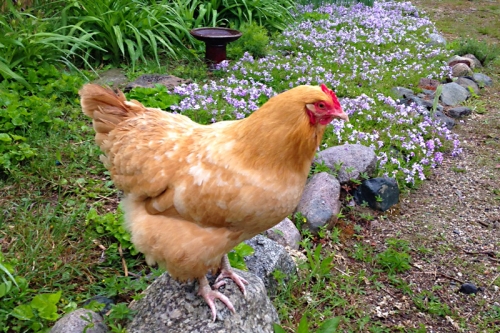 Purple is the color of the day in my garden. A carpet of phlox appeals to chicken little.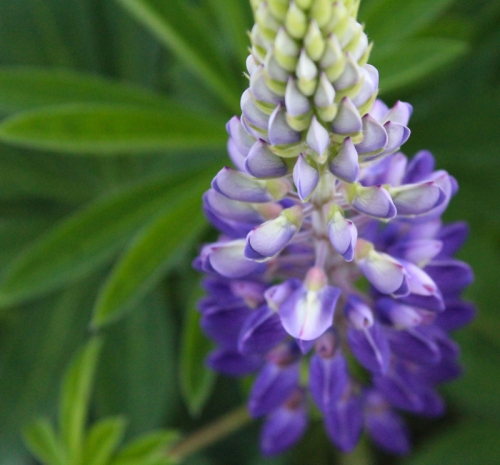 The lupin is in full glorious bloom,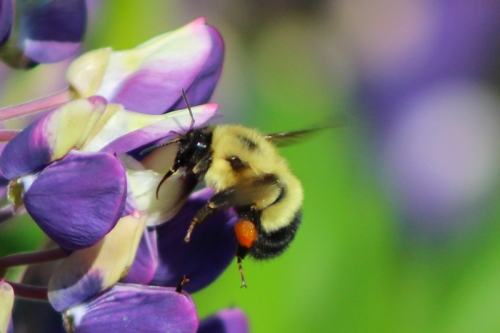 attracting big, fat, bumbling, bumble bees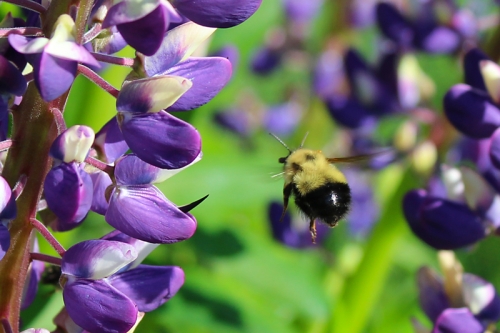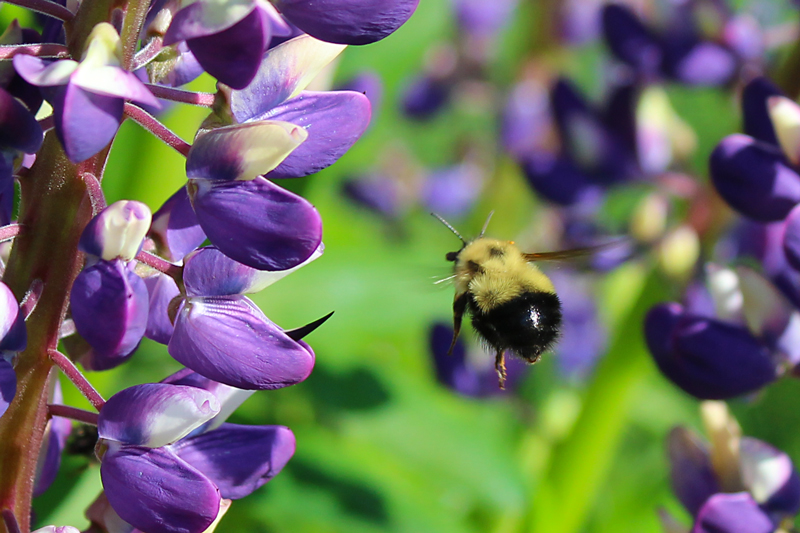 who shy away from my attention,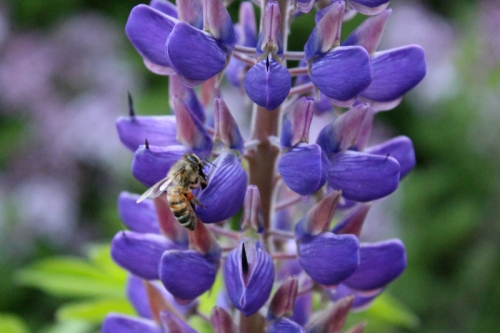 and the less flashy honey bees who are single-minded about their jobs.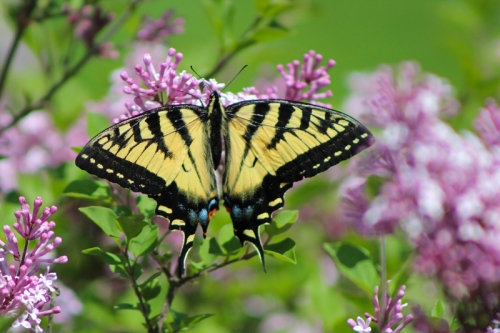 The lilacs are just opening, enticing the butterflies with their heady scent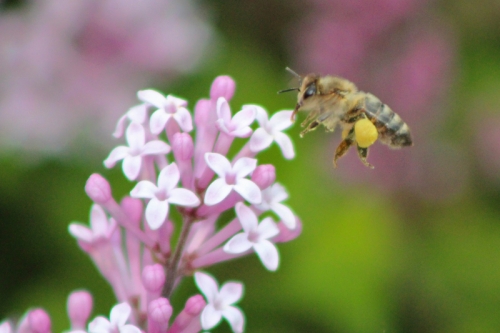 as well as the honey bees.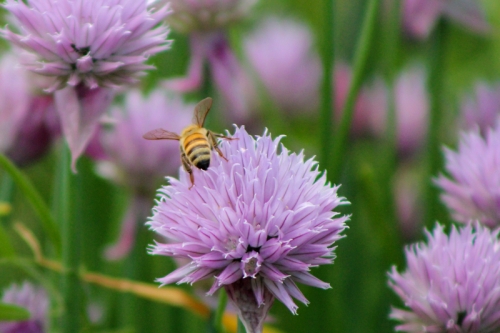 My chives are flourishing – they are popping up everywhere.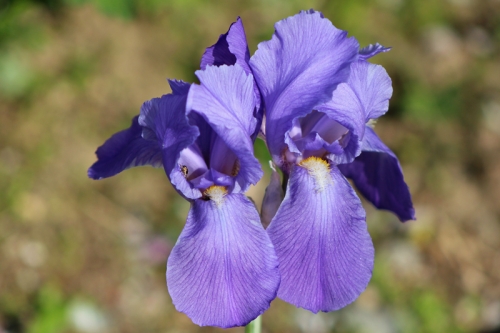 This bearded iris is this year's addition to the garden.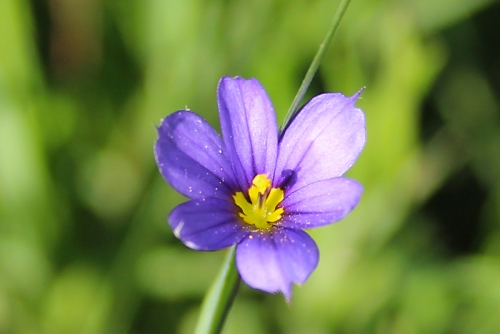 Even the weed blossoms are purple.
I love purple.