What is a Joyful Day?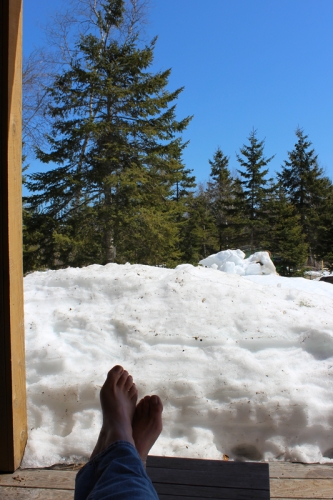 It's the first "porch" day of the year with my coffee and camera – despite the snow banks that still line the house and yard.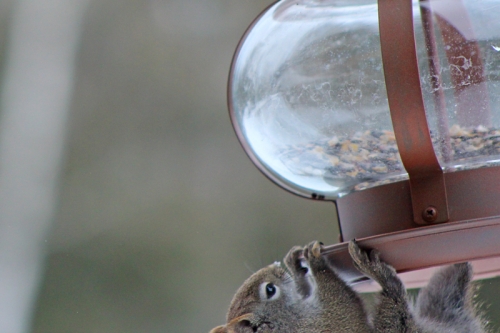 It's watching this little guy continue to drain my bird feeder.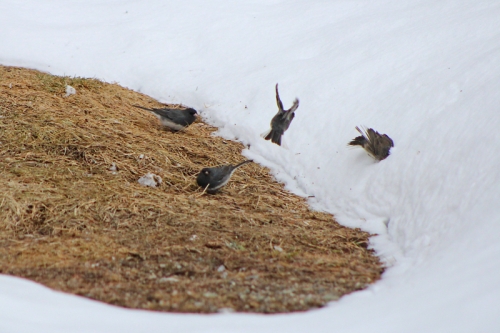 It's the flocks of dark-eyed juncos enjoy the the only spot of bare ground in the yard – the septic field. Startled, the fellow on the right flew right into the snow bank.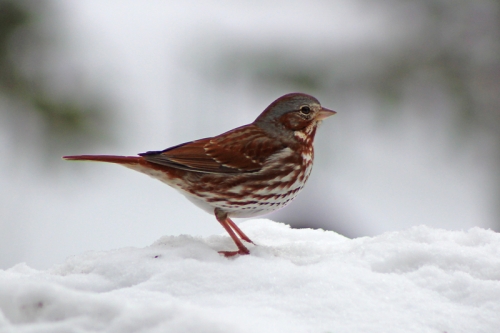 It's this little fox sparrow grazing just feet away from me.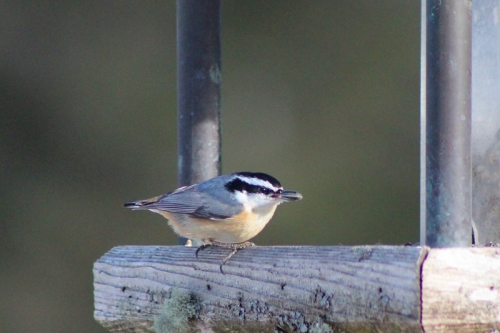 It's the red-breasted nuthatches fluttering in and out, looking like little bandits.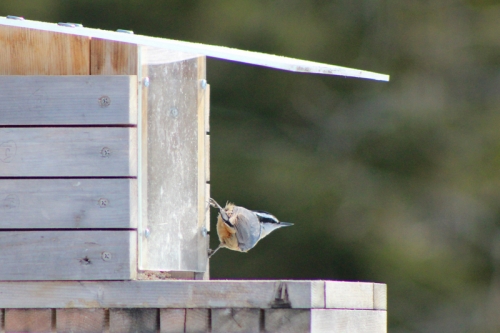 They never linger, constantly on the move.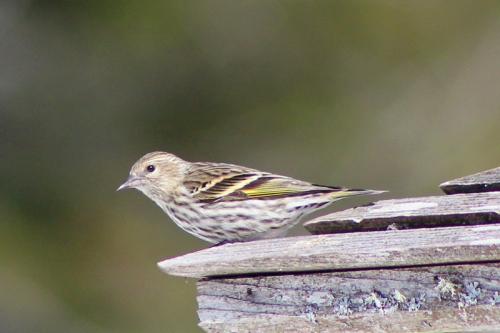 It's seeing pine siskins for the first time this season.
It's the beauty of the birds in flight.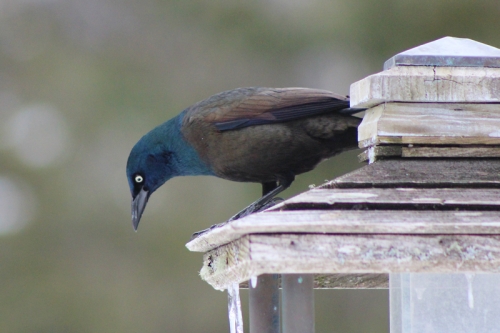 It's the thrill of a dozen grackles or so who descended for a moment before moving on.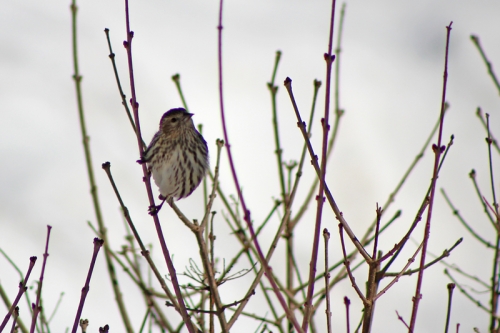 It's hearing the outdoors come alive with the voices of nature.
It's watching these little seedlings sprout and grow.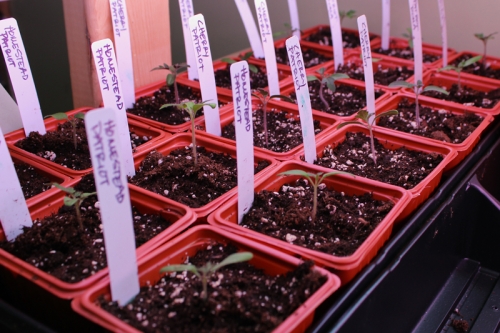 Every time I see them growing strong, I smile. A happy sign of things to come.
It's amazing what a little sunshine, warmth, and the promise of spring can do for a girl!