This is what 1-3 inches of snow looks like in Downeast Maine.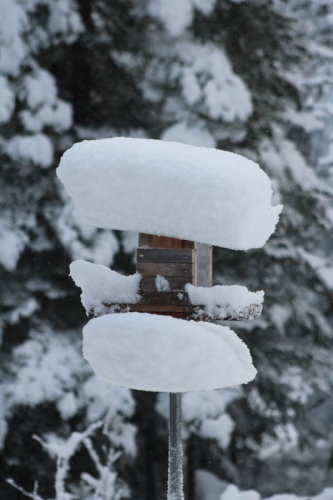 It must be tough to be the weather man.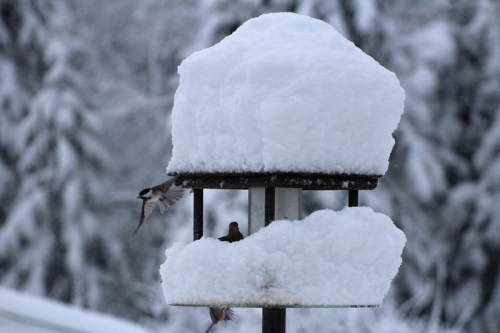 What I expected to be a "dusting" or even rain turned out to be a 12 inches.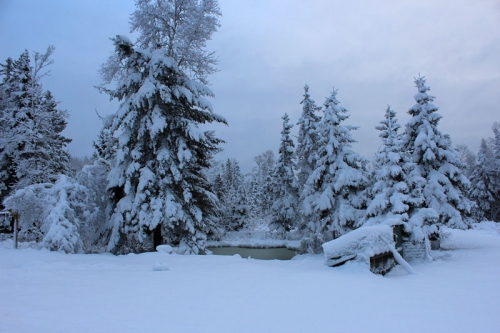 It was a winter wonderland fitting for a Christmas card.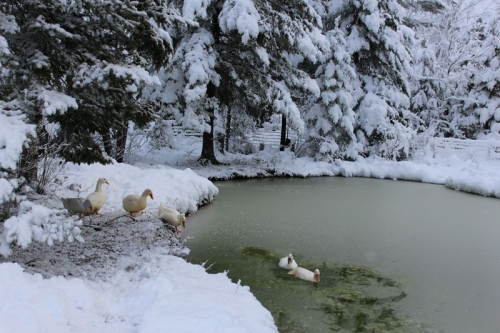 A week of mild temperatures thawed the once frozen pond.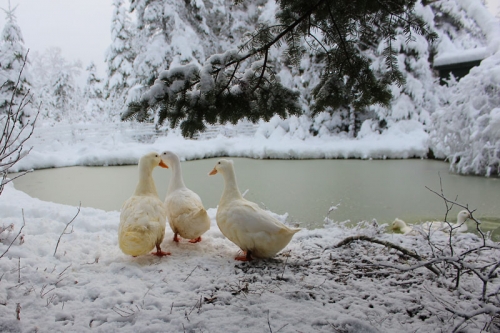 The ducks are such creatures of habit that it was tough to get them to take a dip in the slushy pond – they're already used to it being a skating rink.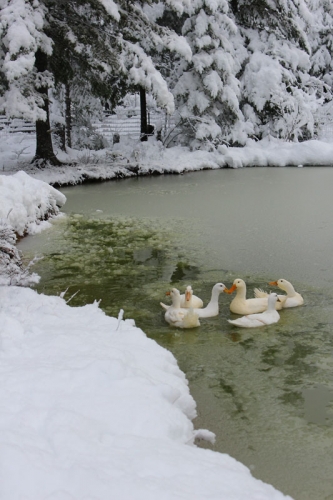 I do think it's beginning to look a bit like Christmas!