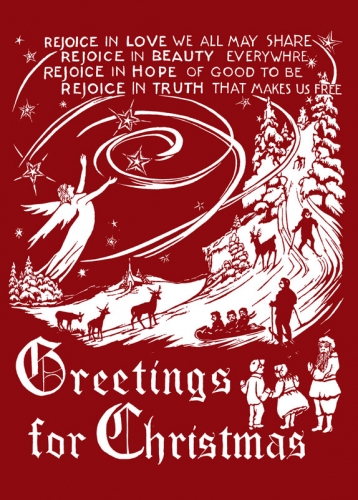 My grandmother's aunt, Elizabeth Stroble, created this beautiful linoleum block print when she lived in St.Paul, Minnesota (1940s-1950s). Carved with the help of her students, she sent these to family and friends as her Christmas card. This is one of a dozen or so poster "cards" I have and cherish. It reads:
rejoice in love we all may share
rejoice in beauty everywhere
rejoice in hope of good to be
rejoice in truth that makes us free
I hope your Christmas is filled Hope, Love, Truth, and Beauty. Wishing you and your loved ones a very Happy Christmas!
Susan
Past Christmas linoleum block print posts:
24 Dec 2013
24 Dec 2012
24 Dec 2011
24 Dec 2010