November 1st dawned with the threat of a Nor'easter heading up the coast. The weather man has the nerve to predict 5-10 inches of snow for us. I am not ready for snow. I have too much unfinished business.
The last of the garden cleanup is not yet done
My garlic isn't in yet
My new bulbs need to be planted
My greenhouse framework and new hugelkultures are not finished
We do not have enough wood put up for the winter
We haven't rebuilt the leaky nesting box on the chicken coop
The plow isn't on the truck
The porch furniture needs to be put away
The wood boiler isn't up and running yet
I am not ready for snow!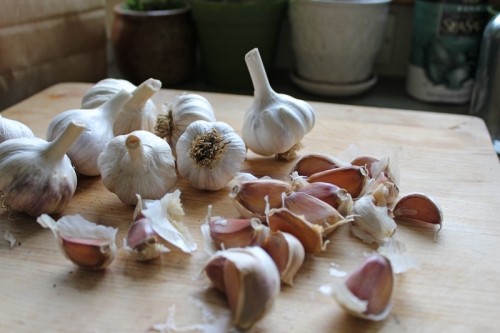 So, after only one cup of coffee, I headed out to get my garlic planted so I can cross one thing off my list.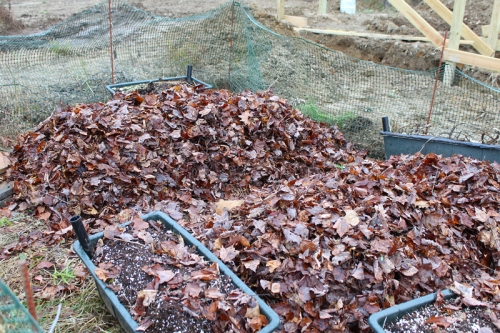 I planted 100 cloves of garlic in two of the hugelkultures we made this year. Mulched with about eight inches of leaves and topped with straw, I'm hoping for the best. Garlic in the hugelkuture is an experiment this year.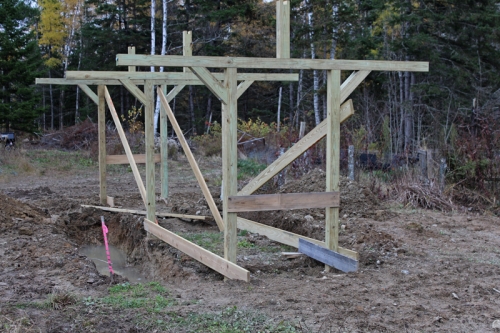 The frames of my unfinished greenhouse waiting to be completed.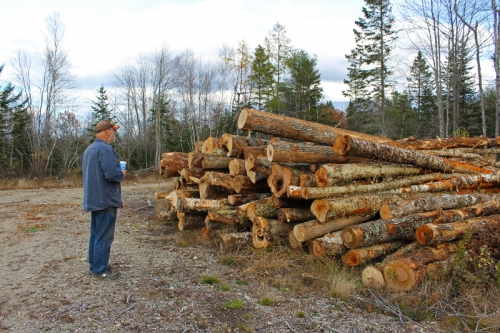 A stack of trees delivered just yesterday, waiting to be cut split.
Yup, a bit of unfinished business.