This red fox is my first attempt at a non-bird pattern. He's inspired by the fox that visits Downeast Thunder Farm all too often. This guy is a friendly looking fox. However, my advice to you: never trust a smiling fox!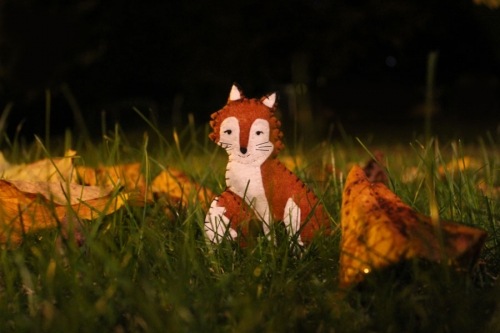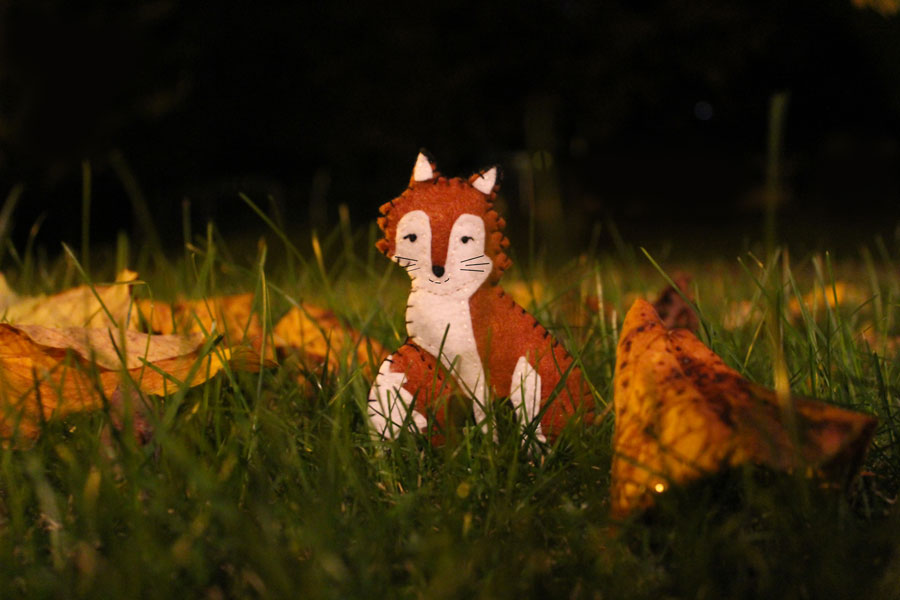 Right click here and select "Save target as" (on a PC) to save this PDF fox pattern to your computer.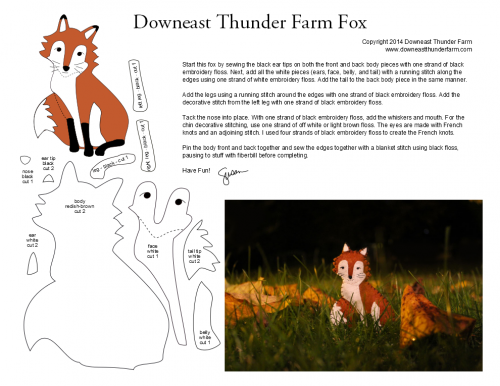 Here's a look at the simple treatment I did on the flip side.