I'm feeling a bit panicky that summer has passed me by before I had a chance to enjoy it. After a morning of chores that included the exciting jobs of duck coop clean out and wood cutting, we abandoned thoughts of the impending winter and escaped to walk the Northern Corea Heath Trail in Gouldsboro.
Everywhere, I saw signs of summer's passing.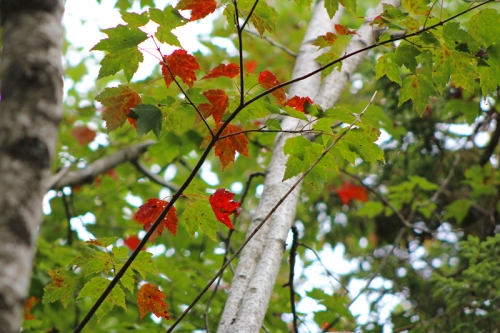 The red leaves of tired maples.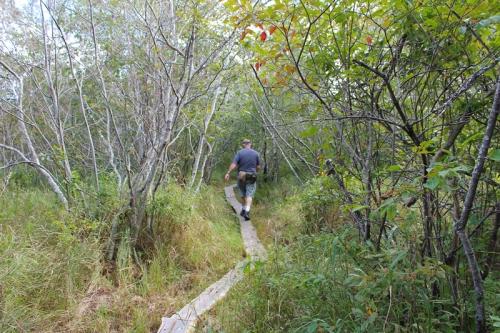 The green, pale in comparison to summer's richness.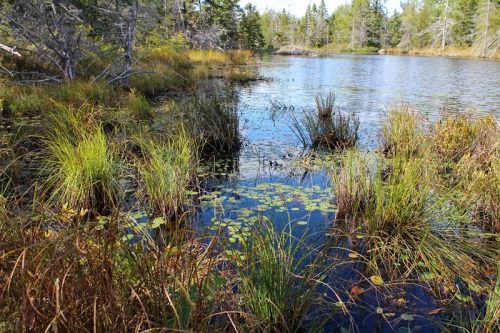 Marsh and pond grasses fading to brown.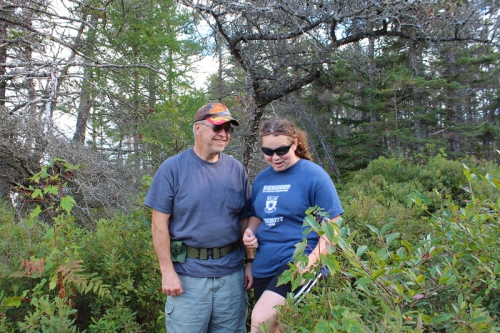 Hannah has become camera-shy. Her father tried to convince her that with me for a mom, it's in her best interest to stop and smile for the camera. Otherwise you don't know what will end up on the blog.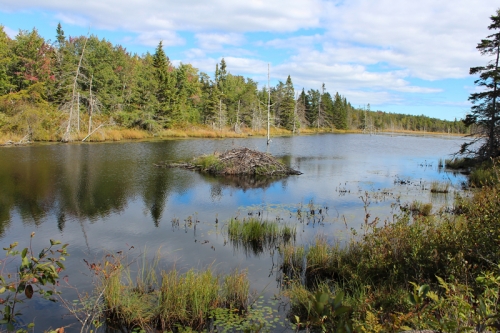 While Hannah hustled on out of camera range, Paul and I sat for a bit and enjoyed the quiet view. No busy beavers preparing for winter were spotted today.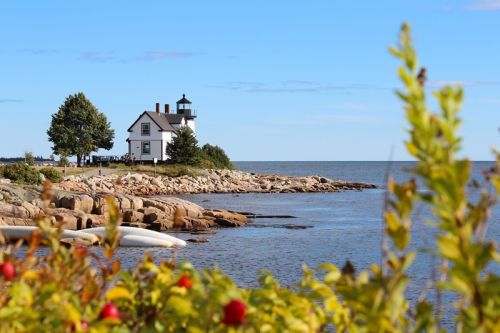 The drive home took us past the Prospect Harbor Lighthouse – one of my favorite views Downeast.