Last night, we were half-way through a movie when I remembered the full moon was on the rise. I bailed on the movie and headed down the road to clear the trees so I'd have a good view. It was a pretty sight.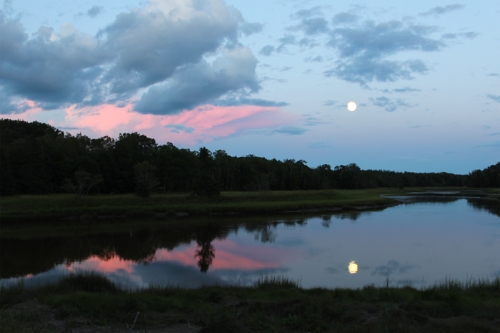 Clouds scattered the skyline playing hide and seek with the moon.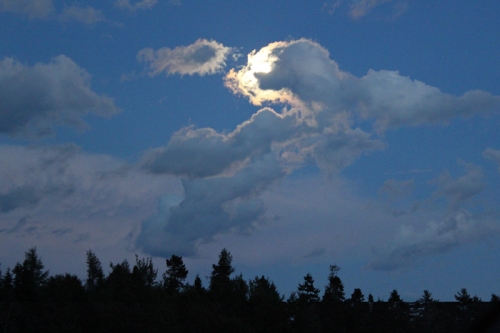 Tonight Hannah and I headed out early in search of the moon. There was not a cloud in the sky. Nor was there a moon. So we stopped for ice cream where we Googled the time of the moon rise. Three minutes later the big moon appeared in the rear-view mirror.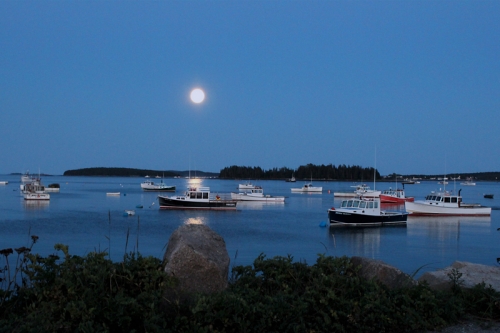 So we cruised over to Jonesport where the moon would be shining over the water.
This last shot is Hannah's. She snapped it while I stopped the car at the top of the Jonesport/Beals bridge. I irritated only a couple of drivers during this photo op!