I'm not a country girl by upbringing, so it's no surprise that I'm excited over a patch of wild blueberries that are thriving around the pond.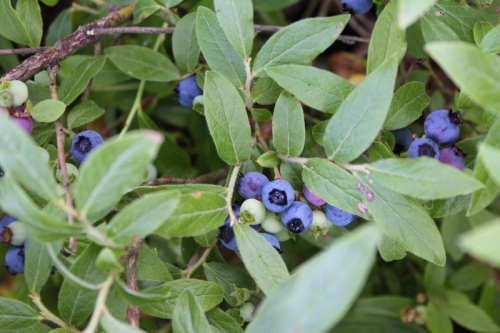 Last year about this time when I checked the progress of the berries, there was nary a one – the bushes were picked clean. So I'm feeling a little guilty that the last couple of weeks I haven't been letting the girls free range. The result is an explosion of blueberries.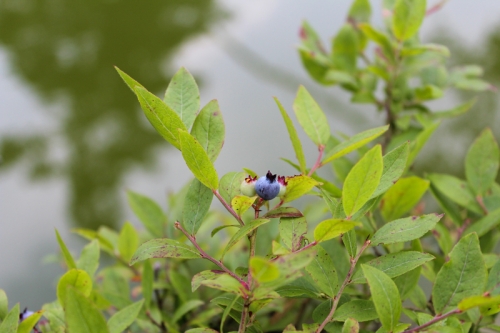 The closer to the pond, the fewer berries on the bushes. I suppose I can blame the duckies for that. This evening, battling the mosquitoes, I picked almost two cups of berries – enough for Sunday morning muffins.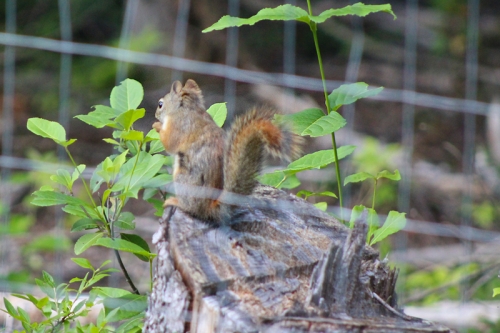 Yet, I wasn't alone. This little squirrel was giving me a run for my berries. I found him sitting on this stump munching blueberries one by one – ever alert.
How many berries can one squirrel eat?