A forecast of mostly cloudy with only a chance of rain was all it took for us to hightail it to Mount Desert for some exploring this holiday weekend.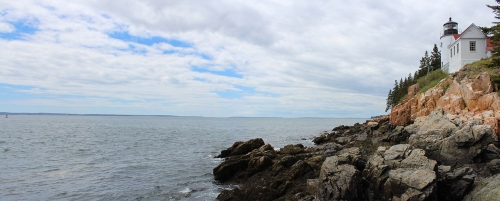 I wanted to photograph Bass Harbor Light. It took a little scrambling down the rocks, but the view was worth it.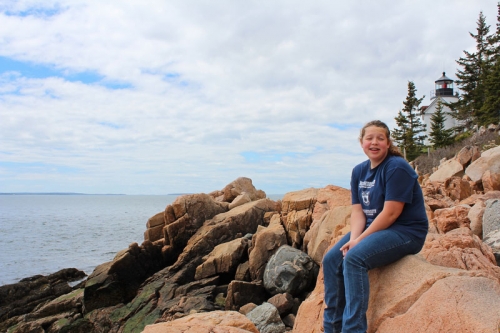 Apparently, I scared Hannah when I disappeared from view as she and Paul stood on the bluff. She worked her way down the rocks to make sure I was still in one piece.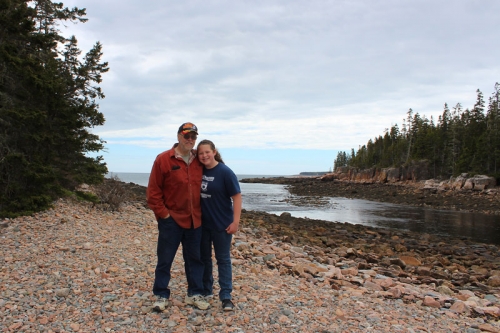 Hannah and her dad along the Ship Harbor Trail.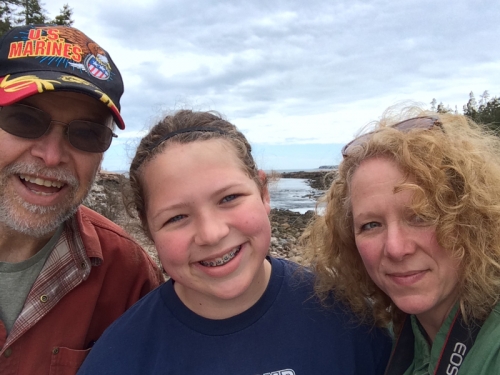 A family selfie after Hannah chastised me for taking a horizontal selfie. Apparently that's not the way you do it. What do moms know?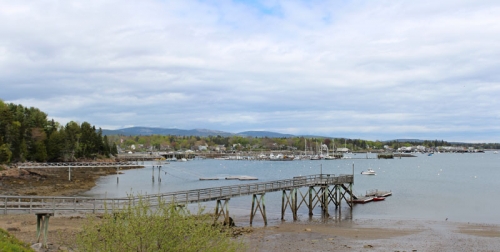 Southwest Harbor from Seawall Road.

A fabulous view of Eagle Lake from the Blue Hill Overlook on Cadillac Mountain.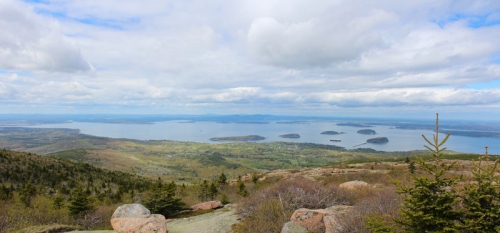 The View of Bar Harbor and a visiting cruise ship from the top of Cadillac Mountain – the highest point on the Atlantic Coast.
It was a fun way to spend a Sunday afternoon. I did, however, discover that I am totally out of shape after a long winter with too little activity!