Twelve years ago, Paul made this bird feeder for me. It traveled with us to Maine and stands in the garden outside my kitchen window. It's one of the best gifts he's ever given me. Today I had quite a variety of visitors at the kitchen feeder.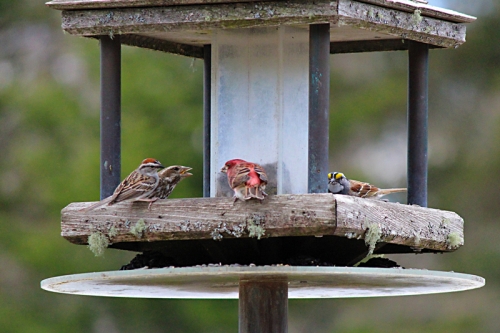 When my latest birthday (one of those nasty ones ending in zero) came around, I told Paul I wanted him to build me a new bird feeder to plant in the yard. One the squirrels could not raid.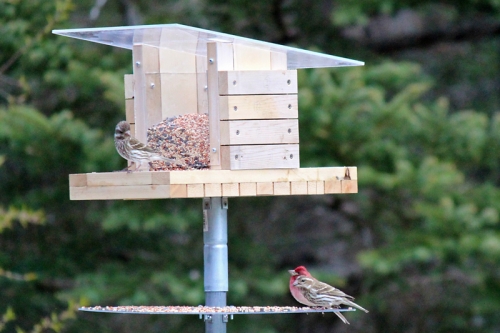 Yesterday, he installed my gift. It took until today for the first visitors to arrive – these purple fiches.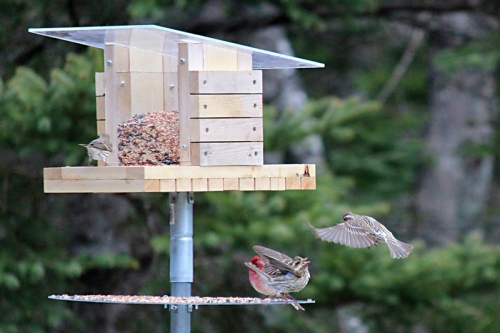 There seemed to be a little competition for this pretty boy. When another female swooped onto the scene, his partner defended her position.
A little tussle ensued.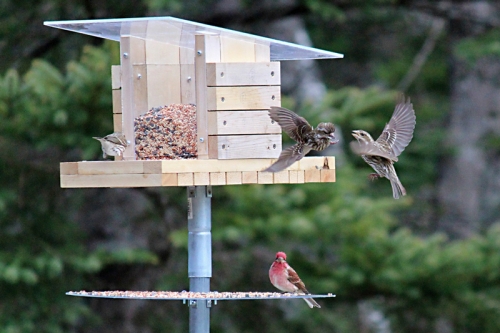 And all the while…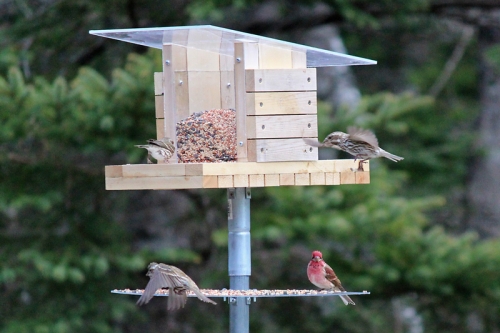 he only had eyes for me.
Spotted today in the yard: male and female purple finch, goldfinch, chipping sparrow, black-capped chickadee, white-throated sparrow, dark-eyed junco, mourning dove, male and female yellow-rumped warbler, and the first appearance of the season of the ruby-throated hummingbird. It was a busy day!
Thanks for my gift, Sweetie!