This is our third season experimenting with producing our own Maple syrup. The weather has been so cold that we haven't thought too much about the sap season. When the weather man predicted temps in the 40s, we knew it was time to get things rolling.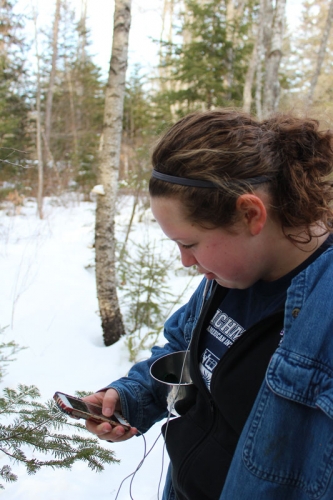 On Monday afternoon, we selected our trees for tapping. Hannah's enthusiasm, evident the past two years, seems to have waned. This is her working hard, helping us. I do believe her iPod ear buds froze in her ears.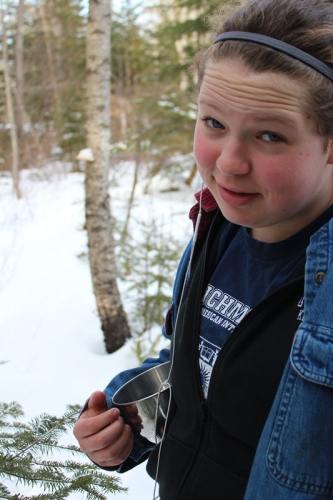 And this is her saying, "Mom, really?"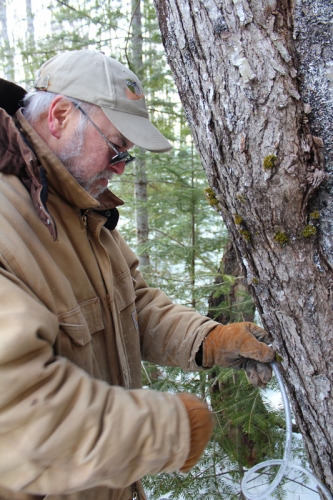 We have just twelve taps. By next year we hope to purchase an evaporator and turn our hobby into micro commercial organic maple syrup business.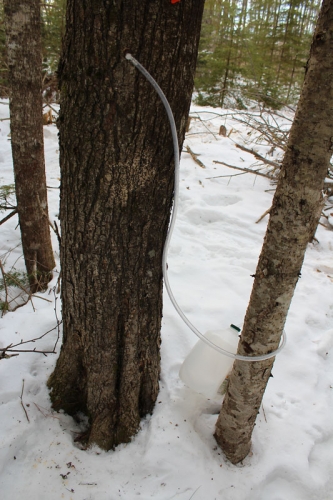 We use milk jugs and tubing to collect the sap.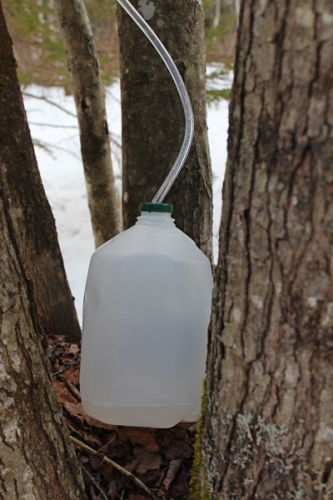 It's been five days since we tapped, and finally – with temps in the low 40s today – we saw a little action. Three trees had nothing in the sap containers while the rest had a couple of inches of sap.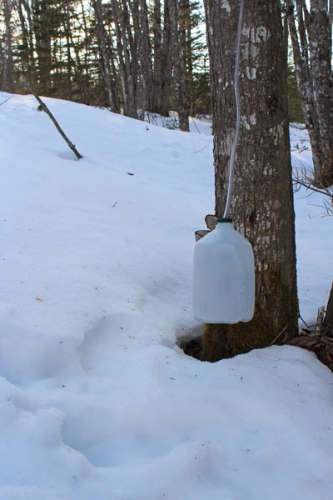 You can see how much to snow has melted since Monday – this sad jug is no longer resting in the snow! Now, let's hope Mother Nature cooperates and gives us good sap weather – daytime temps in the 40s with nighttime temps in the 20s.