It's snowed on five of the last seven days. I went to sleep last night with the sound of snow gently "thumping" as it fell off the steel roof. This morning I rose to five fresh inches of heavy snow blanketing the landscape.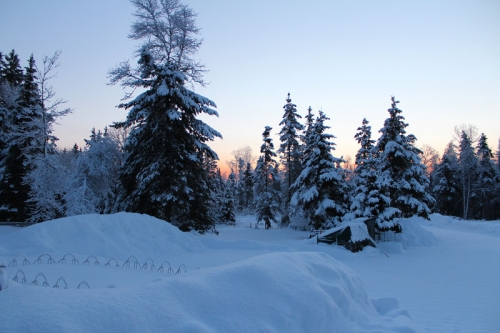 As I waded through the snow in my Muck boots and jammies to catch a picture of the sunrise, I was presented with a welcome surprise.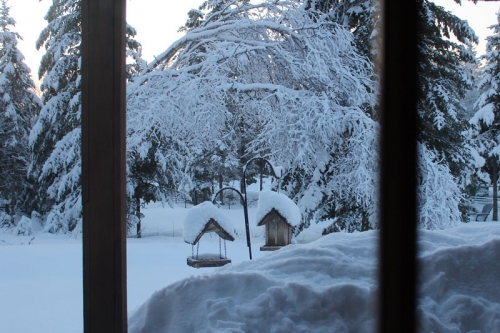 The heavy snow brought my birch tree bending to the ground. I was able to retrieve the new bird feeder that I had unwittingly placed in the top branches during the our December ice storm – and promptly lost when the ice melted and the tree righted itself!
It's funny how things have a way of working out.