I think I'm addicted to photographing birds.
Paul and Hannah had a bird theme going for my Christmas gifts. I received four new feeders and a Birds of Maine field guide the other day. Paul helped me hang three of the feeders. One we've simply tucked into the drooping birch tree branches by the frozen pond. The birds are having a field day with this new food source.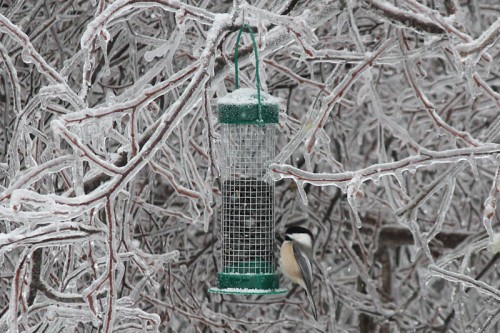 The chickadees discovered it in no time.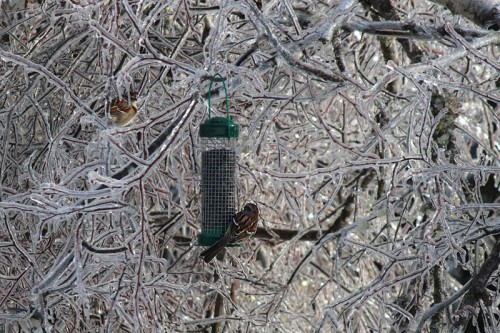 The birds flit in and out of the birch's frozen branches.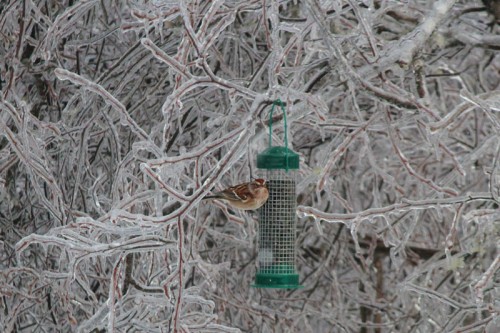 The wintering tree sparrows are the latest newcomers to the mix.
Every time I look out the windows there is some type of bird activity going on. This from the dining room.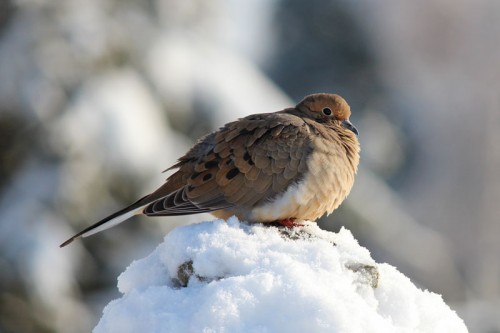 This one from the kitchen. With five floor to ceiling windows in addition to the French doors and kitchen windows, I find myself constantly distracted with the goings on outdoors.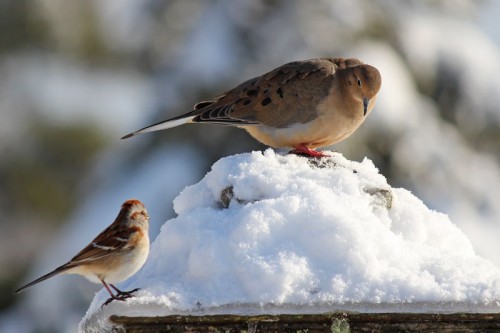 He seems to be checking out the newcomer to the garden feeder.
The sofa provides ample opportunities for bird watching.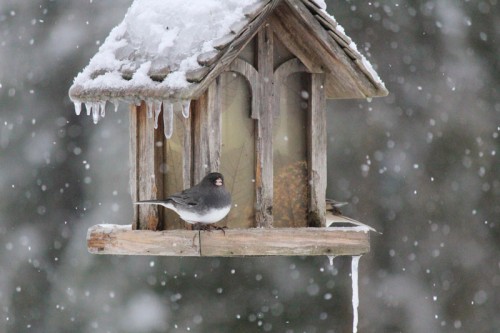 Any why, you ask, do I think I have an addiction?
I found myself wearing my camera in the house so I wouldn't miss a good shot.
I might need an intervention.