We headed out on this mild November morning with plans to continue our efforts weeding out the woods along the power line.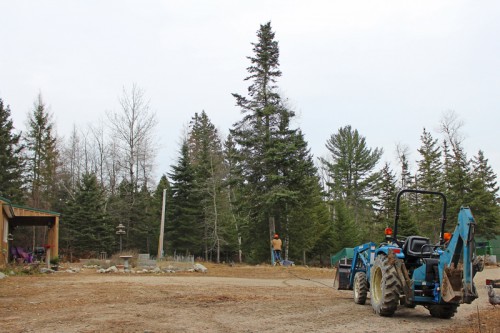 Waiting for Paul, I pondered this tree out front. We've been worried about it for some time. It's big. It leans towards the house. The roots are quite shallow. Another one just like it crashed within inches of the house two years ago. When mother nature takes this one down, she'll take the porch and likely kitchen with it. All summer long we'd look at the tree and say when we have the money to spare, we'll hire someone to take this one down given its proximity to the house.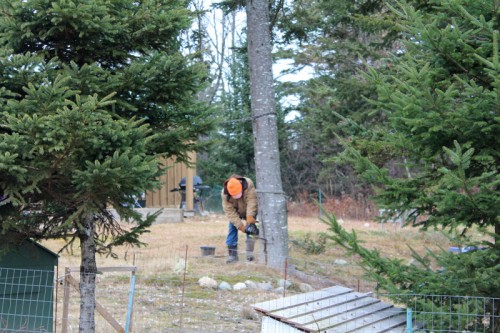 I don't know what came over us today. Paul looked at the monster tree and said, "I can take that down." So he biased it in the right direction with a chain connected to the tractor and made a couple of cuts.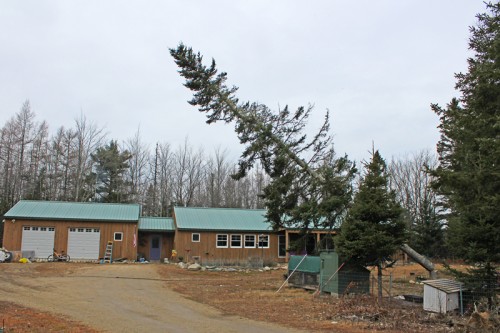 A tug on the chain with the tractor and down she came.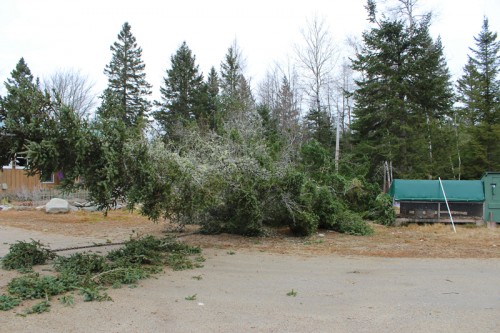 Right where Paul planned. Thank goodness! I think we're still a little giddy with our success. Still, it's sad. I enjoyed watching the birds in this tree and it was an anchor for my hammock. I'll miss this tree, but appreciate the piece of mind that comes with having it gone.