It was a scrape your windows kind of frosty October morning today.
I hate scraping my windows so I opted to wait for the defroster to work as I read Hannah's low tech version of texting. She wanted to make certain that I did not forget to bring goodies to tonight's volley ball team bake sale. (She doesn't have texting activated on her phone.)
The drive into Machias was beautiful.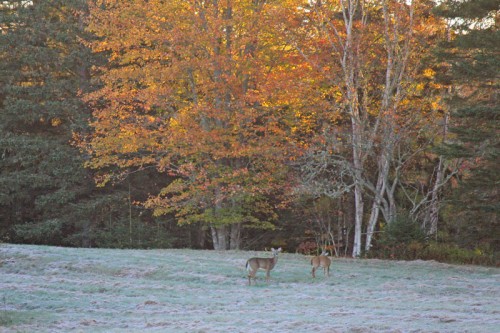 The deer grazing on this frost covered field.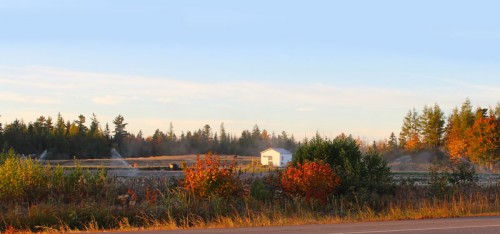 The local cranberry farm had the sprinklers running to keep the berries from freezing.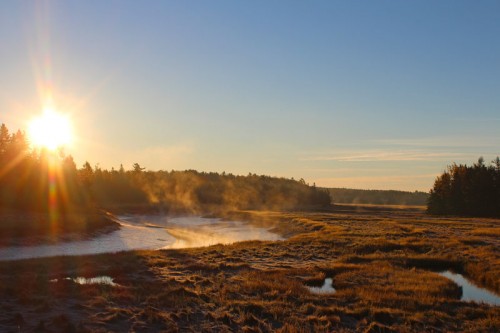 The sun rising over the Harrington River.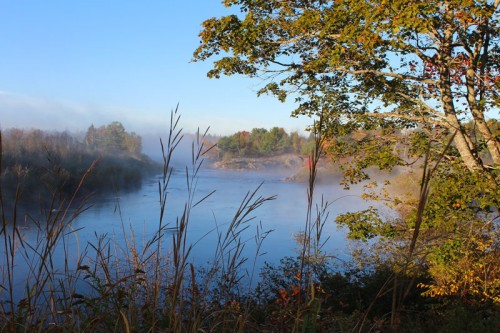 The mist on the Machias River was reminiscent of this shot last winter.
It was such a beautiful morning that I couldn't help but stop to take photos. Needless to say, I was late to work.