After sticking close to home working and puttering this weekend, Hannah and I got out and about today. We picked up lunch on the go and went to hike the trails at Ingersoll Point in South Addison.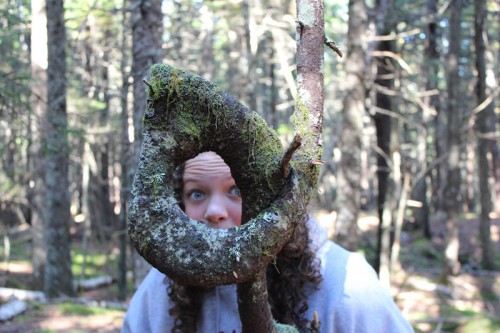 Our 2.5 mile round-trip hike was predominately through the woods.
And then we caught sight of the bay.
We scrambled out on to the rocks and picnicked watching a lobster boat make its round through Wohoa Bay.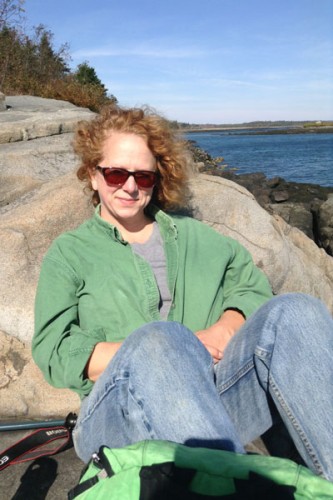 If it hadn't been so darn windy I could have spent the rest of the day soaking up the sun and enjoying the view.
The trail eventually led to the "beach" – a very rocky beach. We carefully navigated this the rocky shore in search of the trail opening in the bluffs for our return trip. This is the point where Hannah started whining – she was bored because the unstable rocks prevented her from maintaining her fast clipped pace.

How could anyone be bored by this view?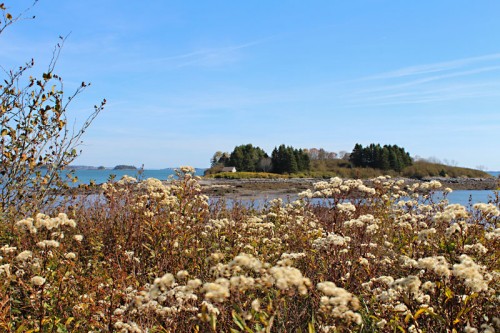 Sometimes the best views are behind you – what you might miss if you don't look over your shoulder.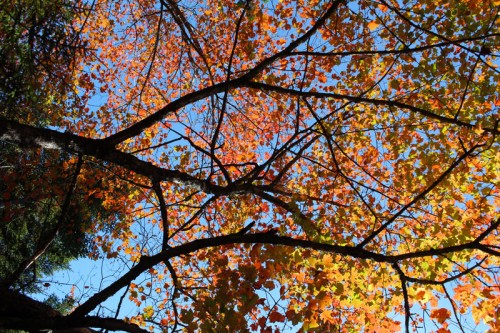 Most of the maples around here have lost their leaves, but this one was so beautiful I couldn't help but look up.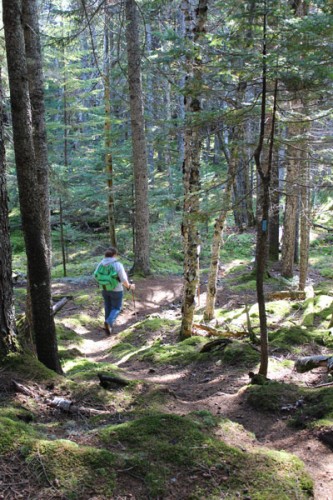 It wasn't long ago that Hannah would be bringing up the rear on our mother/daughter hikes. Today I was trailing her the entire way.
All in all, a pretty nice Columbus Day Holiday.